 Forget waves, braids and unicorn colours, this brow trend looks good on people over the age of 21 and is easy to do, too.
Eyebrow trends never used to be a thing. Sure, eyebrow styles changed along with our tastes, but they were generally, well, eyebrow shaped and eyebrow coloured. Now, thanks to social media, every day presents the opportunity to create a new beauty talking point. And they're usually kinda stupid and a little bit hard to do. This brow trend, however, is nice, easy and will jazz up your face without resorting to glue and glitter.
I tried it before I saw anyone else try it because I did it by mistake. Going to an event from work, I filled in my brows with the only darkish brown shade I could find. This one: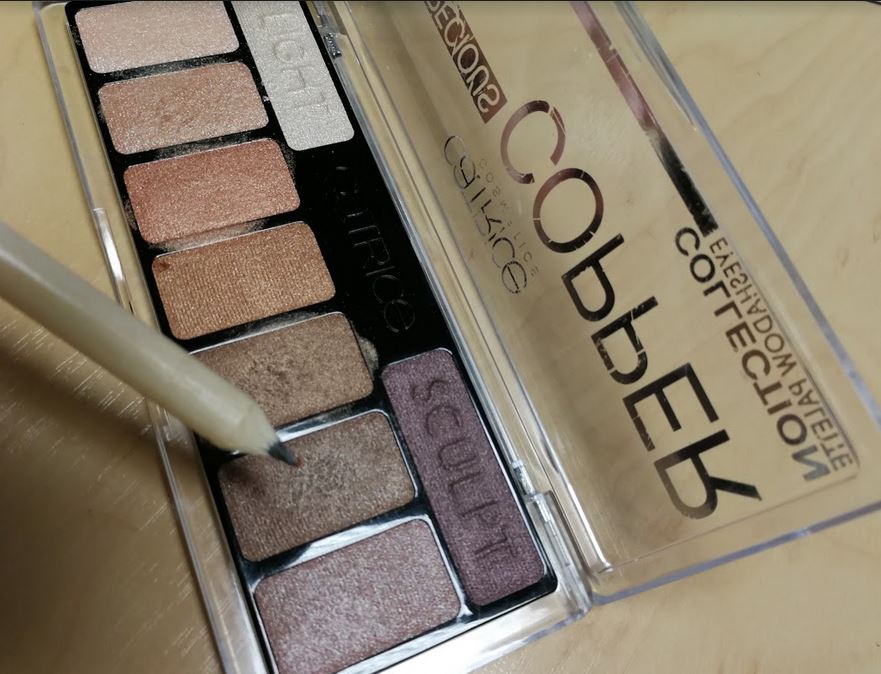 It's from the Catrice 'The Precious Copper' eye palette and, yeah, it's pretty shimmery. I knew there was a shimmer before I applied it but I went with it anyway, because shimmery eyebrows look better than the wisps I call my own. Turns out they're part of a rather nice, festive trend, too.
Say hello to the metallic brow; the festive trend that nods to creativity and beauty fandom but that you can wear to work.
Advertised
You can go as far as you want with it, and I think going full-on gold is far from going overboard, especially if you're blonde. Put some in your hair too, while you're at it!
Advertised
Even though I found an actual brow kit to use for work-place makeup top-ups, I've been using the Catrice for about two months now. I prefer the hint of shimmer, and I like catching people catching on. If anyone thinks I didn't do it on purpose, they can think again! (Except for that first time.)
Obviously, you can take your pick with shimmery shadows this time of year, but you can still buy the Catrice palette for €5.50, and it's suitable for all hair colours.