 Is Pomp & Co the perfect present for the men in your life?
Christmas is on the way, and with that inevitably comes the difficult task of choosing something for the men in our lives. I mean, there are only so many pairs of comedy socks or Body Shop gift sets you can buy right? Well, today we've got a recommendation that is sure to please even the most hard to please men, no matter what style they have or age they are.
If there's one thing we all know, it's that many men can be a tad… must choose my words very carefully... protective, about their hair. It happens all the time; you could have the most laid back brother/friend/cousin/boyfriend but once you mess with their hair, all hell breaks loose.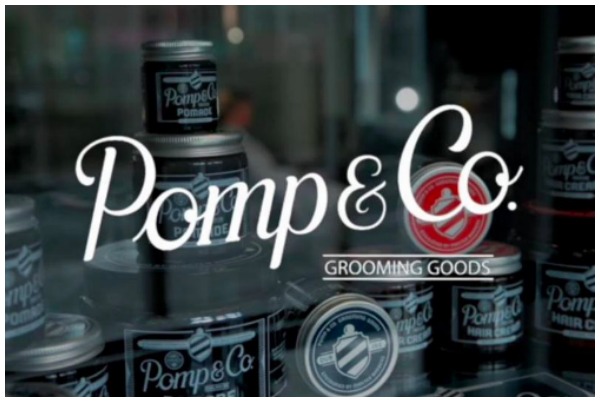 Regardless of whether it's a "real" style or something more dishevelled, there's almost always a specific way most men like their hair to look. Knowing that, perhaps it's foolhardy, but I'm going to stick my neck out on the line here and say, I may just have found a men's hair styling range that could suit just about anyone.
With its signature scent and vintage packaging, you'd be forgiven for thinking that Pomp & Co have been around for years. However, while the family owned business is relatively young, the experience and vision behind the products comes from 3 generations of Irish barbers, starting with master barber Sammy Donnelly (of Sam's Barbers) who used to mix up his own product creations back in 1947.
Taking inspiration from Sammy's original products, *Pomp & Co consists of 5 core products including: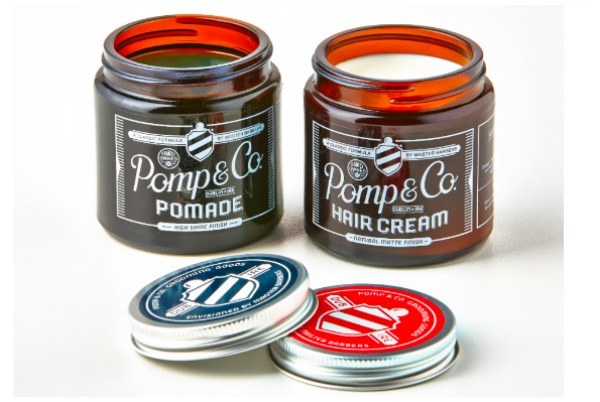 Traditional Pomade: Ideal for quiffs, pomps and classic styles for a high shine finish (available in 4 sizes €11- €71)
Advertised
Hair Cream: Gives hair texture and hold with a matte, natural finish (available in 4 sizes €11- €71)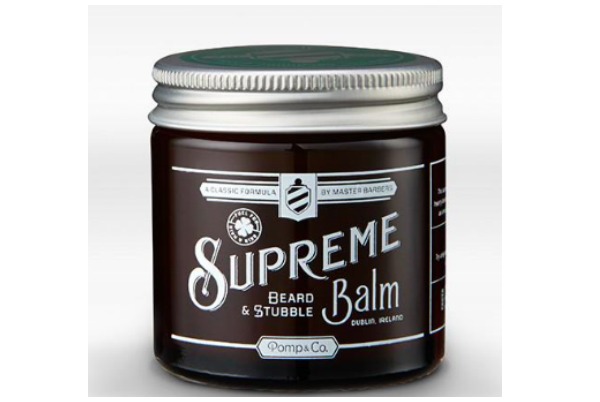 Supreme Beard & Stubble Balm: A multipurpose balm that can be used to smooth and soften beards, as a leave in condition or to soften dry patches on skin. (€17)
The Wash: Designed for head to toe use including beards (3 sizes €12-€33)
No17 Signature Scent: The signature fragrance includes notes of musk, lavender, sandalwood and lime. 50ml EDP (€56)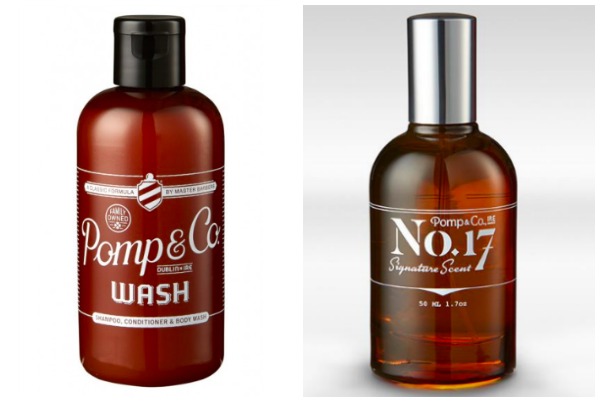 I started testing out and using the products on different campaigns, editorial shoots and TV shows this year to see for myself how they were to work with, and to gauge what the response from the actors/models etc would be like too. Personally, I was hooked on the smell, which manages to be both old school and contemporary, but never over powering. My favourite product to work with over all is the hair cream, which gives hold, but also looks natural.
It was all going very well, until I asked my boyfriend to give them a go to get a second opinion… and haven't seen hide nor hair of them since. Seriously, he's stolen the lot and won't give them back - (especially since they survived/thrived and didn't melt in 30+ degree heat when were in America this summer). If that isn't a compliment I don't know what is, because he is one fussy so and so when it comes to his hair.
Advertised
Do you think these would appeal to the men in your life? Are they just as "protective" over their hair as our lot?
*To learn more about stockists and the brand, visit Pomp.ie