 There are about ten thousand reasons why you'll love the XIP Opal Black Mascara
We're madder about mascaras than the Mad Hatter is mad about hats. Once we try one, it's in the Goddamn bin as soon as another, bigger, better, badder (in the good sense) one comes along.  My favourite mascara at the moment is L'Oreal's Baby Roll, but when it's dried up, this is the baby to replace it (don't worry, Baby Roll, I'll be using you for nighttime). The XIP Opal Black Mascara (Xtremely Important Person, FYI, not 'Zzzip' as I keep on saying) is only fablis.
I said there'd be ten thousand reasons to love this; I'll give you four. 1) It's enriched with Ylang Ylang and Orange Oil to promote growth. Yes, it's a mascara and a growth-boosting serum in one. 2) It's double ended, not with two different formulas like I was expecting, but with two different brushes. One is nice and plump, meant for volume. The other is short and small, for precision. I love this particular feature because usually when I find a mascara I like, the wand is too big for my clumsy oafness, so I ignore the bottom lashes. Not anymore.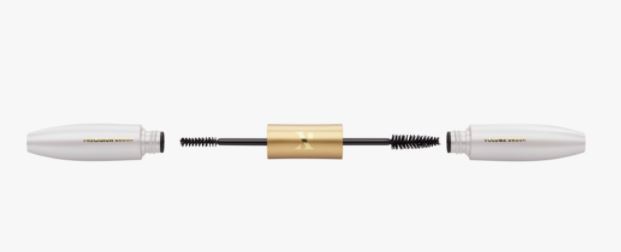 Advertised
It only comes in once shade, but it's the best shade. Blackedy black black. That's another reason to love it. The packaging is super sleek and fancy - that's another.
Another thing I could like about it is that the formula is anti-bacterial. The mascara's creator told me at the XIP Professional launch a couple of weeks ago that this means you could share it with your friends without fear of passing on nasty eye bugs to each other. I probably won't do this - but if it's one in the morning and I've a friend desperate to impress, I may reconsider.
Find it on XIP's online shop and in Preen Hair & Beauty Salon on Dame Street.