 One little blush can make a hell of an impact, as evidenced by Kripa True Brilliance Blusher (in Silver Pink)
New beauty products launch every season. For this reason, it can be difficult to know what to choose and where to go to get what you need. We know there are plenty of 'luxury' products to choose from, and loads of supermarket ones, too. But there are few really decent natural beauty products available. Kripa Makeup is new to the Irish market and is a fantastic attribute in more ways than one. This cruelty-free, organic, chemical free, vegan, silicon free, fragrance-free, mineral oil free, paraben free and (best of all) against animal testing product is a new force to be reckoned with.
The lovely people from Skinfull Affairs were kind enough to send me in some bits to try out for you guys.
Some 'natural' makeup products aren't 100% natural and if they are they can be poorly pigmented and wear off very easily. Kripa is one of the current few on the market that does itself proud both in morals and performance.
The dermatologically and ophthalmologically tested blusher from Kripa is free from everything bad, is, in fact, a revolutionary product. The pigment and colour payoff is excellent and the product applies beautifully. It lasts on the skin which is amazing, especially for a natural makeup product. I tried the blush in Silver Pink out and here are the results.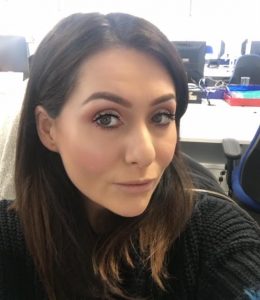 Advertised
I loved the cool tone pink colour as it didn't make me look flushed but gave my skin a lovely glow. The pigment is excellent and has lasted all day long without having to touch it up. I'm really impressed with this product and can't wait to try out more from the brand.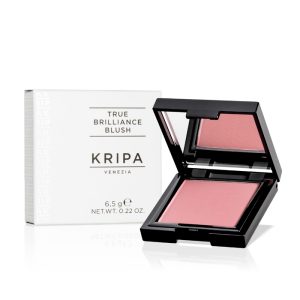 Kripa True Brilliance Blusher Silver Pink €25
The last very best thing about this is not only is this good on your skin, it's good for your skin. Do you use natural products? We want to hear all about them.