 Our product of the week comes courtesy of ELF. It's perfect for anyone who doesn't want to lose the sparkle in their life.
January can be a little dreary but ELF is here to bring back a little glitz and glam. Yay! The Stardust glitter eyeliners are our product of the week because we could all do with a little pick me up, right? These gorgeous glittery eyeliners come in four shades and are a purse-friendly €7 (Get them online at elfcosmetics.co.uk now!).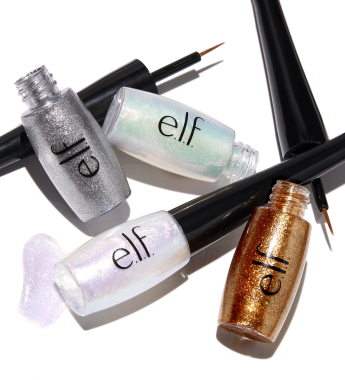 ELF is known for creating quality products at affordable prices, so we really shouldn't have been surprised that these are as good as they are. But to be honest, we were surprised. The Stardust glitter eyeliners are some of the prettiest, most highly pigmented ones we've ever used. And they last week too. They even rival the much more expensive Make Up Forever Aqua Liners (which I love and use in my kit all the time) which retail at €22 each.
Advertised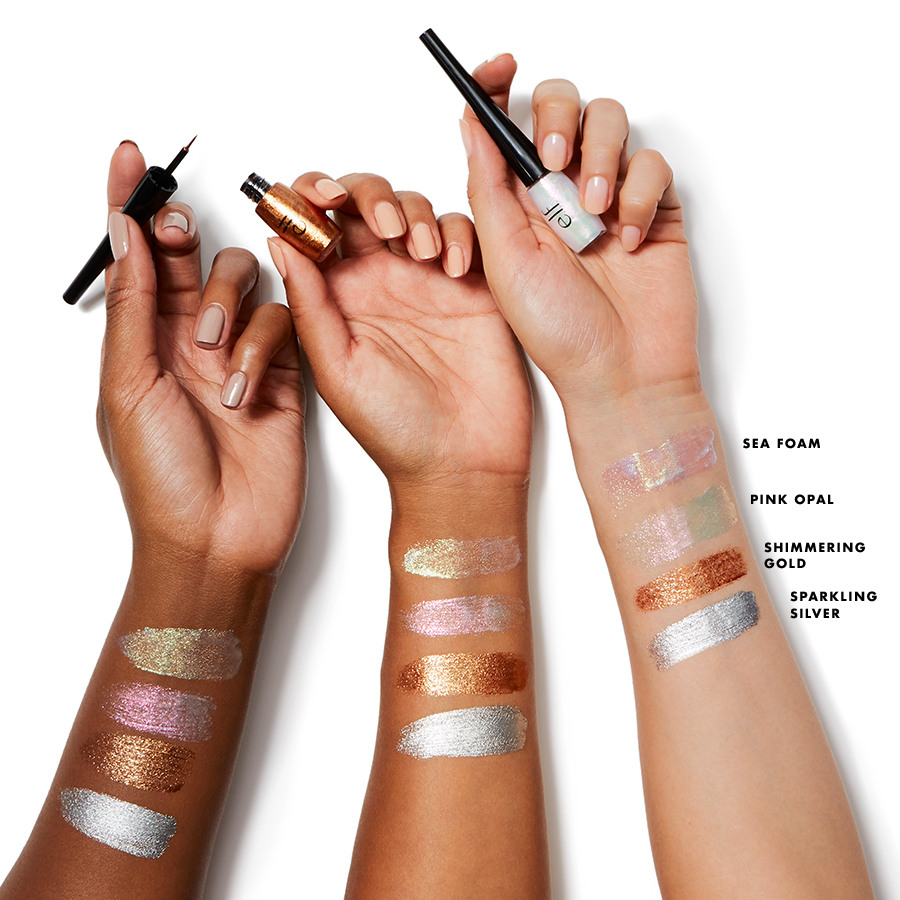 On first inspection, we really loved the opacity of the silver and gold but the multi faceted sea foam and pink opal are gorgeous too. We could imagine them working well against either a soft, natural eye shadow (maybe with a raspberry lipstick?) or alternatively as a contrasting colour against a smoky grey eyeshadow.