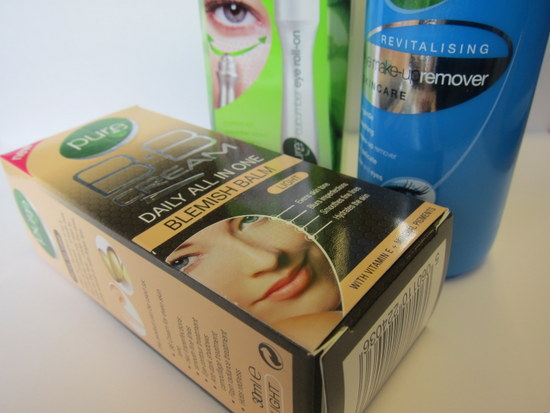 After hearing good things about Pure products, I got on to them to see if they're available in Ireland. They're not - though they're apparently 'in talks'* - but I was pointed to the Amazing Face website. A couple of days later, the BB cream, eye makeup remover and under-eye roll on were in my hands.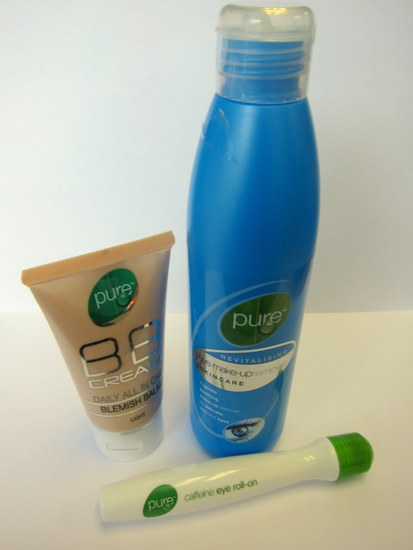 It's hard to get really excited about an eye make up remover, but this is nice - a milk rather than a liquid, it's light and fresh and suitable for sensitive eyes. It doesn't sting the bejaysus out of me like a recent Sephora purchase, so that's nice. Though it doesn't tackle really heavy duty warpaint (like some of these do), it handles my work face with ease.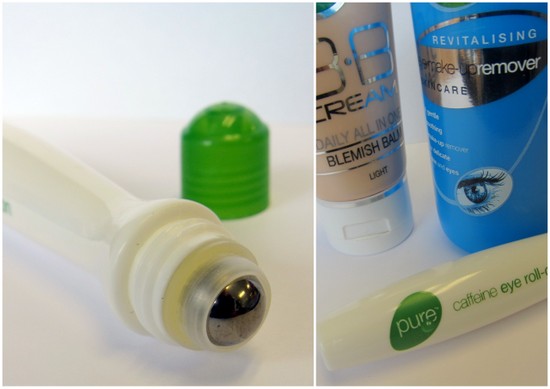 The under-eye roll on is the first I've tried, and it bears a passing resemblance to the Garnier product. With cucumber and caffeine, it's lovely on tired eyes - I keep it on my desk for an afternoon pick-me-up.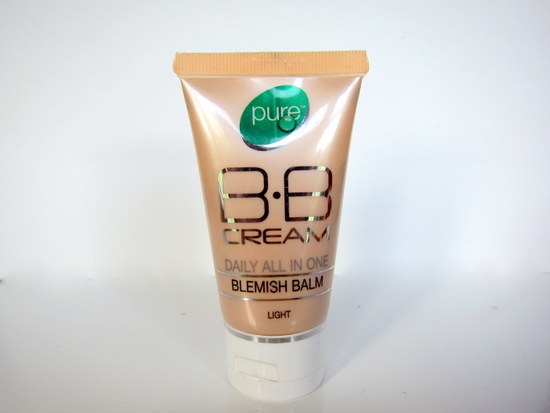 Advertised
But onto the BB cream, and ladies, this is the good stuff. The skincare side is handled by vitamin E, collagen, avocado oil and aloe vera - but, sadly, there's no SPF, which is the one downside to the product. Texture wise, it's creamy and thick, but spreads really well and blends easily.
It sets on the skin, giving a real 'my skin but better' finish - as illustrated by these less than flattering snaps. In the first, I'm not wearing a scrap of makeup and I'm wearing the BB cream alone in the second shot.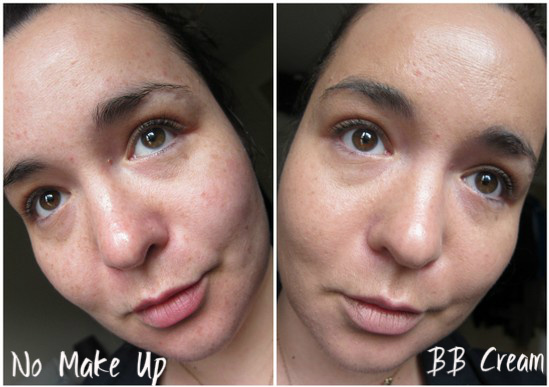 A note on the shade choice: there are two currently available, light and medium, but they should really be labelled medium and dark. The brand's obviously aware of this as a 'super light' version is in the works, and will be available soon.
Notice I've yet to mention prices? Wondering if I've saved the best for last? Well give yourself a big ol' pat on the back there! I ordered through a UK site so the prices are pounds sterling - are you ready? Ok, so: the eye products were two quid each, and the BB Cream was just three pounds for a 30ml tube. With postage and packing of £4.50, my entire order set me back just £11.50. I know, right?!
Wipes, cleanser, toner and moisturiser are also available, all at the same tiny prices. So tell us, will you be trying anything from Pure?
Advertised
 *is what they told me, but some eagle-eyed beaut.ies have spotted them in Dealz - huzzah!