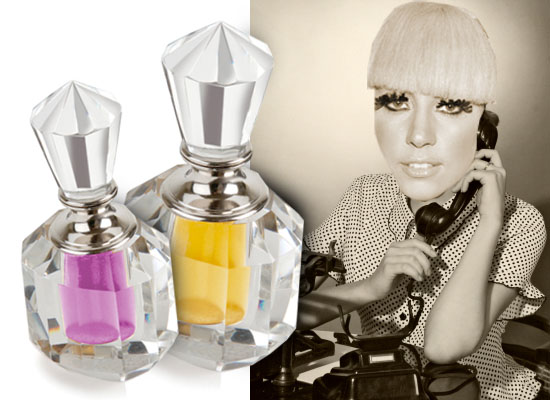 News of extreme celeb-portance broke yesterday with the announcement that Coty is to release a Lady Gaga fragrance. Oh, that got us going. We've asked and you've always come out with laugh out loud names for 'sleb scents: we've had fragrance launches from Bill and Jackie (Fiort and Ice), Beyonce (Eau du Sweaty Crotch), and Fergie, (Black Eyed Pee)
And now Lady Gaga needs your help.  She telegrammed me yesterday and when I picked up the communikay from the post office I was thoughtful.  Why was Lady Gaga telegramming? But more importantly she needed our help.
HELP STOP NEED NAME FOR PERFUME STOP POKER FACE
Advertised
So how can we help the gyrating one?  How can we name the wackily-hatted, eye patch-wearing pop sensation's new fragrance?
Kirstie's suggestion that we call it "Bra and knickers" and my "Bad Romance (not by Ralph Lauren)" are seriously lame.
All hands to the pumps people!  All puntastic titles are welcome - I know you won't let us down.