 We love skin care and beauty here at Beaut.ie (obviously) but there is one product we don't really ever discuss, ok, we never discuss and that's foot cream. 
I tried to reason once that foot cream is just like hand cream, which people talk about and carry around in their bags and leave on their desk and share with other people every day. Now, I'm not suggesting you share your foot cream, but c'mon, it's summer (almost) so we'll be getting our hooves out soon and we need some creamy advice!
Victoria Beckham says she slathers her feet in some lotion at night and then puts her socks on which she rubs against David to annoy him presumably. They keep her tootsies nice and soft and photo ready. Is this common practice? Do normal, everyday Joes and Joannes do this sort of thing?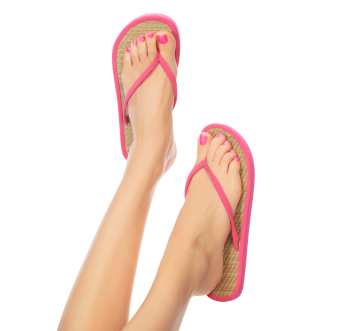 Advertised
I've recently acquired a Clarisonic pedicure contraption and I'm a bit scared to use it. However, it comes with a foot exfoliator and a cream and they smell very nice indeed so I'm eager to try it. Have you used such a thing? 
For some reason a lot of people hate feet and I think that's sad. They are hard workers that need some TLC. On that note - has anyone seen / read The Time Travelers Wife? No spoilers! But, ohhh.... 
Foot cream should not be a taboo beauty item! It's necessary and makes all the difference to our overall summer look. So, let's get sharing - what's your favourite?