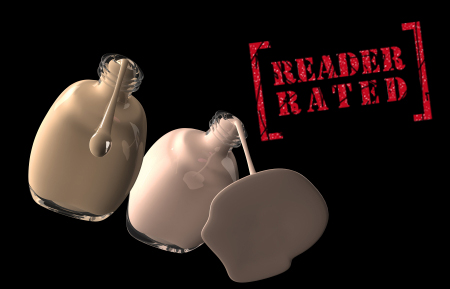 We kicked off last week with mascara, and this week, you're all dishing the dirt on the foundation products you rate or hate.
Lets get to it - here are the top ten reader reviews we received:
MAC Studiofix Fluid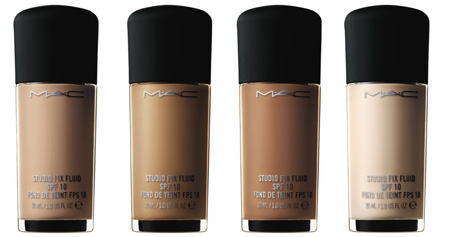 My favourite foundation has to be MAC Studiofix fluid, I have oily/combination skin and I find it lasts longer during the day than any of the other foundations I have used. It has great coverage and I find it especially good for evening out skin tone and covering redness, It comes in a great variety of shades and there is a concealer and pressed powder to match each shade, I use the concealer in a shade lighter than the foundation and it provides great coverage for the under eye area and blemishes! It comes in at just under €30 for a 30ml bottle which is fairly reasonable, I apply it with the MAC stipple brush - I think this makes the bottle last longer because I only use a small bit on the brush! I use it as my everyday foundation for work and also for going out! Im always tempted by new foundations but I think I'll be sticking to MAC for the moment....
Fiona, Cork
Clarins True Comfort Foundation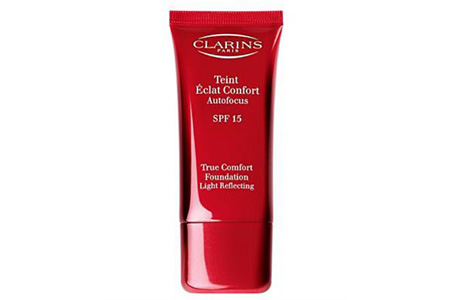 Finding the right foundation is notorious tricky for us ladies! The best one I've found is Clarins True Comfort Foundation. It gives a really natural finish and actually looks like your real skin - only better! Because it's a liquid foundation, it's easy to blend and is very moisturising. Very good for normal to dry skin types. The coverage is quite light, but it has excellent staying power!
Aoife, Templeogue Dublin
Royal Effem Extreme Lasting Mat Foundation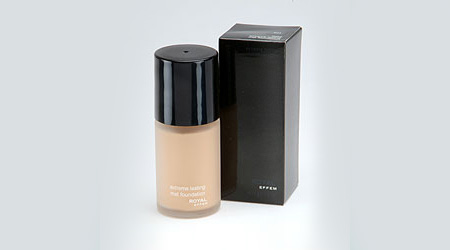 The name of the foundation that I absolutely adore is Royal Effem Extreme Lasting Mat foundation, its the only one that sees me through a long night of dancing with the girls. As people with oily skin know, foundation is the bane of our lives, I've tried absolutely everything from cheapies to overly priced stuff and this one really has staying power. It is suitable for people with really oily skin or people who wear make up all day long, and it has excellent coverage - I'd go as far to say you don't need concealer after you put it on. It costs around €30, and I get it from my local beautician.
Emer Lombard
Armani Luminous Silk Foundation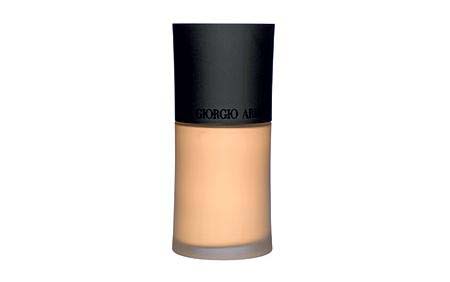 This is brilliant, it really suits my skin tone and yet I don't feel I'm wearing heavy foundation. The coverage is excellent however the trick is firstly to use a primer, apply the foundation with a brush (if there are brush marks you're
using too much foundation) and finally apply loose powder to hold  everything.  I'm early 40s with relatively good skin and it's perfect  for me. I've tried all the others, YSL, Lancome, etc but always go back  to Armani.
Errol's girl
By Terry Light Expert

Advertised
At the moment my favourite foundation is By Terry's Light Expert in Honey (#3).  I've found the Light Expert has been particularly kind to my combination skin this winter and I'm hoping that it's going to cut the mustard in summer too.  It's designed with hylauronic spheres that are supposed to plump and hydrate the skin.  It also has a built in brush (a bit like the Touche Eclat but bigger) so you just click the top to release the product and brush it over your face.
The coverage is reasonable - probably something akin to a tinted moisturiser.  I find it evens out my skin tone rather than masking it.  You can set it with a little powder or leave it as is.  I tend to set it with a little powder and I'm good to go.
There isn't a huge range of colours - I think there are five - and again it's more about letting your natural skin show with a hint of coverage.
Kelly Mofflin
Yves Saint Laurent Perfect Touch Radiant Brush Foundation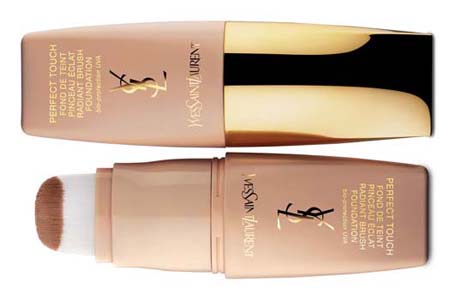 One of my favourite foundations is Yves Saint Laurent Perfect Touch Radiant Brush Foundation.  It's a liquid foundation with a built in foundation brush at the end of the tube.  Genius!  Coverage can be  varied to whatever you feel you need.  I prefer light to almost medium coverage and this foundation gives me that.  Staying power is also good.  A touch up with powder does the trick for me.  This foundation  would suit dry skin very well (which I have) as it has a beautiful  soft texture and feels as light as a feather when you put it on.
Catherine Walsh
Fuschia Mineral Foundation

I've been using mineral foundation made by the Irish cosmetic company Fuschia (www.fuschia.ie) for the last two years. Before then I had tried a million other liquid foundations and always found that they wore off quickly or had poor coverage but I haven't looked back since changing to Fuschia. I've very sensitive, very dry pale freckly skin but Fuschia has fantastic coverage that doesn't irritate my skin and stays on my face all day every day. It also doesn't have talc as a bulking agent so doesn't tear the face off me, unlike other mineral foundations (looking at you, L'Oreal!). I adore it!
Susie B
Estee Lauder Double Wear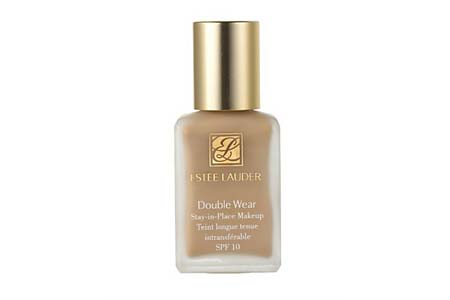 Just bought ANOTHER bottle my HG foundation yesterday, Estee Lauder Double Wear. I've been using this now solid for about 3 years and I have to say it's just fab! For people with acne scars, redness or just plain blotchy(!!) like myself, this covers EVERYTHING. I don't even need concealer. This foundation is medium / full coverage so apply with a light hand. I recommend using a stippling or foundation brush and moisturise well beforehand, maybe apply a small bit of primer too. I would recommend this for normal / oily skin types. Anyone who never could keep their makeup put until lunch-time ... give this a whirl! You wont be disappointed!
Leanne. Co. Louth
Benefit Some Kind-a Gorgeous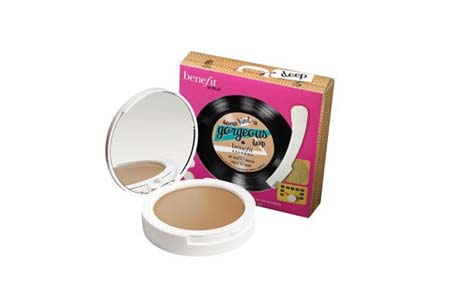 I got a Christmas gift of Benefit's Some Kind-a Gorgeous foundation. A cream to powder malarky that you slap on with a sponge. This quite literally sucked the moisture clean out of my face, within two days I had desert-like cracked patches around my nose and my upper cheeks. Gutted as it was the perfect lovely compact to throw in my handbag but alas it failed to live up to expectations. So I went back to my trusty friend Max Factor Colour Adapt and all is well with my face again.
Becky Clark
Bourjois 10 Hour Sleep Effect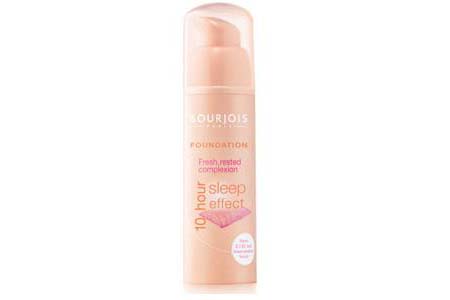 Advertised
I use Bourjois 10 Hour Sleep Effect plus MAC Studio Tech for problem areas that need more coverage. I used to use MAC Studio Tech all over and I loved it, but one day I ran out and used some Bourjois stuff that was lying around. When I got to work everyone kept telling me I looked so fresh and luminous. So I switched to Bourjois, using Studio Tech just on my problem areas - scars etc. They're a great combination. Bourjois offers light coverage, staying power is good also. It doesn't wear off patchy like some other foundations either. MAC is long lasting and offers more coverage. The combination is suitable for dry/normal/combination skin.
Amanda Kavanagh