 Brought to you by Schwarzkopf
Last month we went on the hunt for dedicated beauty fans to try colouring their hair at home. We asked three Beaut readers to try Schwarzkopf Color Expert, the nourishing home hair colour that's formula helps to prevent damage to your hair - which is the last thing you want to do when tackling your hair at home!
The formula contains two hero ingredients: OMEGAPLEX anti-breakage technology which helps to protect the hair from damage and hyaluronic acid which helps to moisturise the hair and add shine to the colour result. The colour formula cares for your hair during and after colouring. It also provides perfect grey coverage and long-lasting colour results. 
We caught up with our readers after they had used Schwarzkopf Color Expert to dye their hair; here's what they have to say.
Charlotte
Really loved this hair dye, it's straightforward to use and has a short wait time. The final thing has a nice shiny finish, definitely would recommend.
Joanne
I chose Schwarzkopf Color Expert 5-65 Chestnut Brown. The product was easy to apply with clear instructions. I particularly liked the 'helpful hints' as my goal was to cover the new greys I have around my hairline. This was easy to achieve and I got noticeable results which I loved.
Advertised
Julie
I love this dye! It left my hair feeling hydrated and super shiny! The hair mask that comes with it works wonders and smells so good!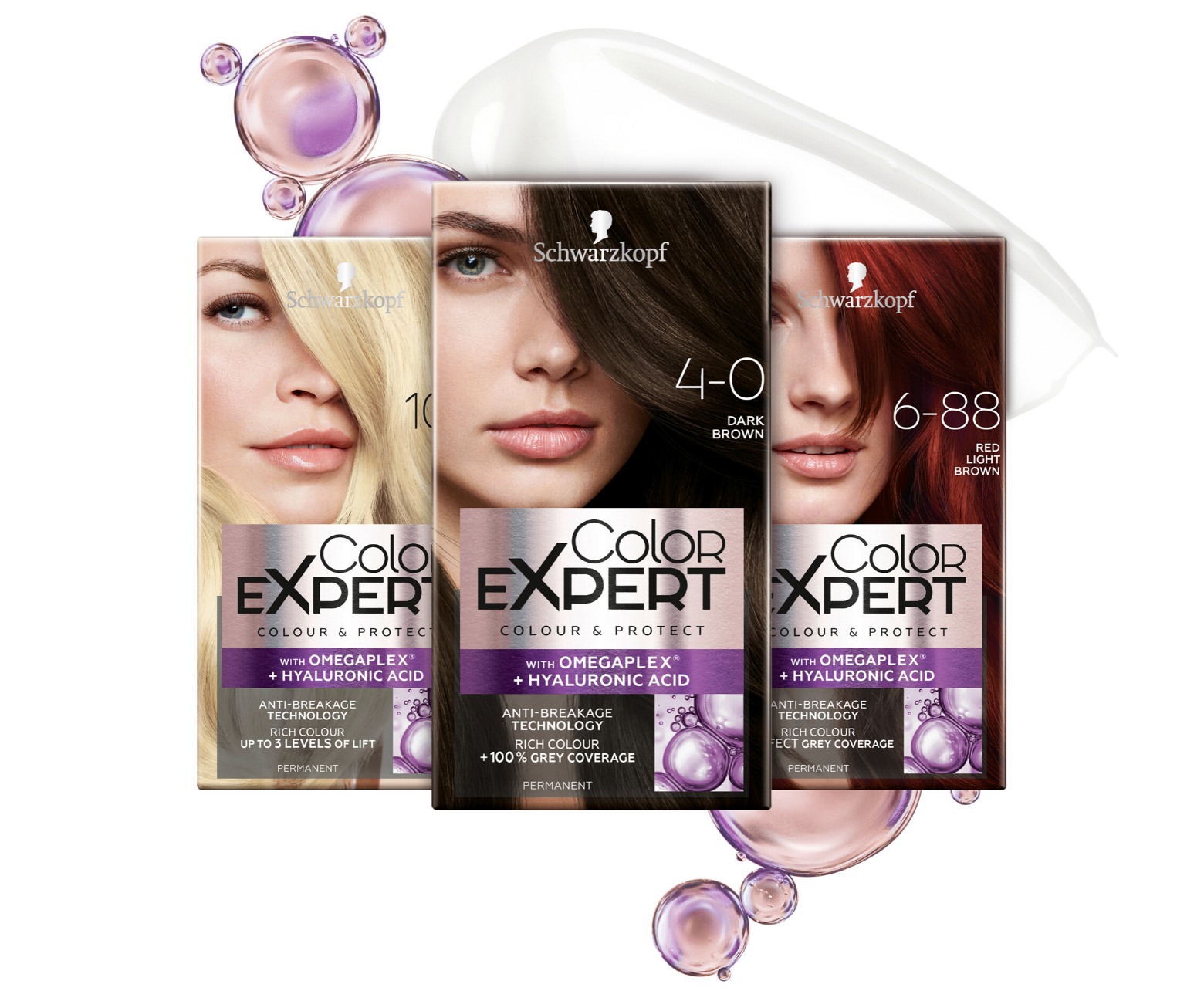 We all know that at-home colour may seem a bit intimidating as there are so many options, shades and undertones to choose from! However, we previously caught up with Carolyn Newman, freelance colourist, educator, and the brand ambassador of Schwarzkopf Color Expert who shared all her tips for achieving the look you want in the comfort of your own home. Check it out here.
What are you waiting for? Go and find your perfect shade of 16 stunning Schwarzkopf Color Expert shades available at selected SuperValu stores.
Check out our step-by-step video tutorial for an in-depth guide to colouring your hair at home: 
Advertised
So there you have it! Everything you need to know to colour your hair like a complete pro. Remember to make sure to do the allergy alert test 48 hours in advance following the instructions on the leaflet.
Remember: If you ever have any concerns, please call Schwarzkopf consumer advisory service on: 1800 535 634 (Ireland) or email at [email protected].