 This strange looking powder is the key to face perfection in photos. Penneys Insta Girl powder is the answer to 'flash face' pictures.
Penneys have come to the rescue once again (they're taking over the world, haven't you heard?). Their new releases never cease to impress us, and they've just raised the bar with this powder that prevents 'flash face.'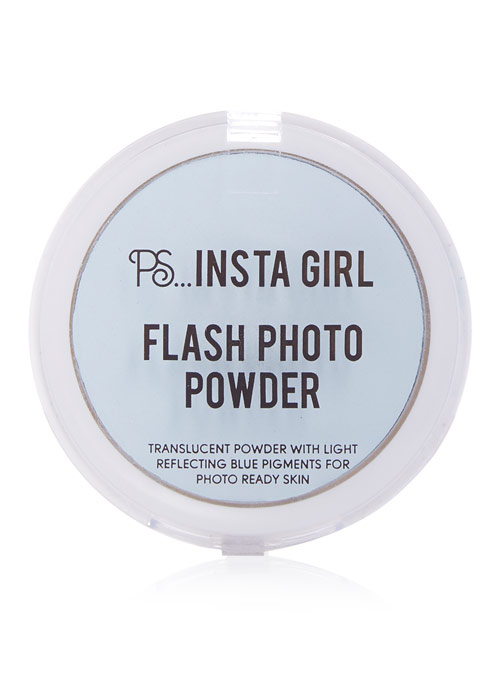 Penneys Insta Girl Flash Photo Powder €4
Advertised
On first impressions, it looks a little scary. There are certainly prettier looking powders out there to finish your skin with. This one is very blue! However, it's the blue pigment that makes it special. It's translucent so it doesn't add colour to your skin. But the blue tones stop the flash from penetrating your makeup or bouncing off it to give you that ghost-like appearance in photos. The powder has light reflecting particles that give you photo-ready skin.
You apply this as you would any normal setting powder. Using a brush, you can either apply it all over your foundation or if you have slightly dry skin just apply it to the T-zone where you might get shine. It's very effective as a setting powder to keep your foundation in place and mattify your skin. So for €4 you are on your way to selfie perfection.