 Our Skincare Expert Jennifer Rock gives mums-to-be the ultimate guide to pregnancy skincare.
So, you're expecting… CONGRATULATIONS! It's not always easy knowing what to expect when you're expecting, especially with regard to pregnancy skincare.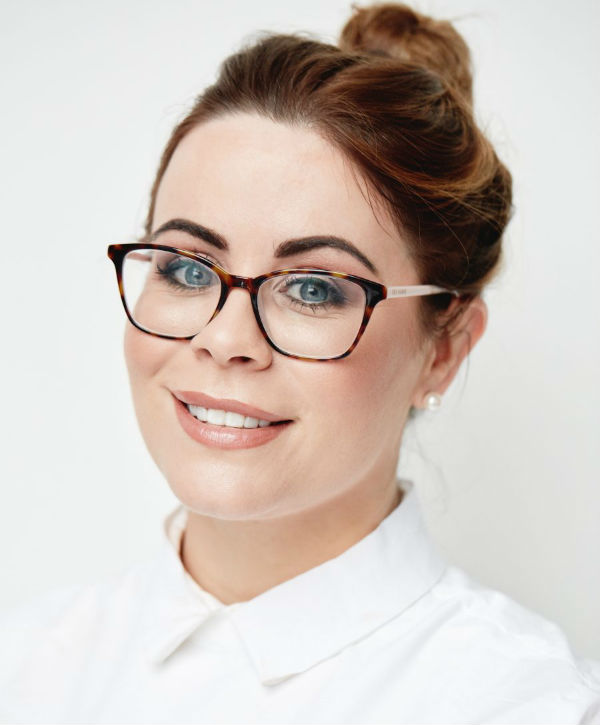 See some of Jennifer's previous posts:
How to Change Your Skincare Routine for Autumn
The Skincare Essentials You Need to Pack For a Festival
The Lowdown On Double-Cleansing and Why You Should Be Doing It 
Skincare Myths That Are Actually True
The Skincare You Need To Bring While Travelling
When you've got a mini hooman growing within, you're in the middle of drastic lifestyle changes, rising hormone levels and you're probably feeling a little bit stressed – happy stressed, but cortisol-raising all the same.
Everyone tells you that you've got "the glow" but the reality is that pigment may be an issue and you are annoyed that you can't use certain actives. I'm here to help you identify what is going on with your skin and provide you with pregnancy-safe solutions.
Problems that can occur with your skin during pregnancy
Sensitivity/Reactivity
You may notice that your skin is reacting differently to your usual washing powder, your signature fragrance or your usual skincare routine. During pregnancy, your skin can become very sensitive to things that didn't cause you problems pre-pregnancy. To combat this, be gentle on your skin. Avoid using products that include known irritants, like fragrances.
Instead, use products that are hydrating and free from acids and retinol, such as Avéne. The vast majority of Avéne products are completely safe for use during pregnancy.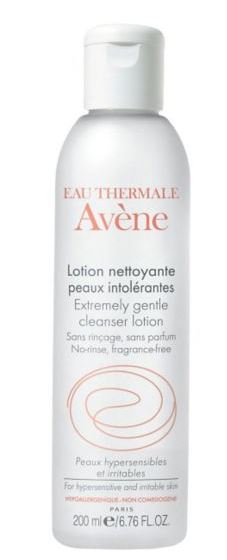 Avène Extremely Gentle Cleanser €14.99
Avène Extremely Gentle Cleanser is a fab option as a cleanser for those who find that their current cleanser is irritating their skin now that they are pregnant and Avène's Eau Thermale Spring Water spritz will help to cool you down when you've taken a flight of stairs.
Acne
Maybe you've had it in your teen years, your twenties, or maybe you've never even had a blackhead. Acne can crop up in your pregnancy due to your heightened hormonal levels but you have to be careful to only treat acne with products that are proven safe to use during pregnancy. Salicylic acid is a no-go but lactic acid in your exfoliant (whether it's in a cleanser, mask or something else entirely), seeing as it is a gentle AHA, is A-OK!
Advertised
Dehydrated skin
The changes in your body could make your skin feel itchy, dry and tight. Minimise this by drinking plenty of water, investing in a humidifier and making sure to use a gentle moisturiser daily, nightly and ever-so-rightly.  Up your omega intake to lock in moisture - omega fatty acids also have multiple benefits for you and your baby!
Hyaluronic acid is safe for use during pregnancy and it is ideal for re-hydrating skin that has lost moisture. You may experience high levels of skin dehydration rapidly when it comes to pregnancy so a hyaluronic acid booster treatment can help you get it back quickly.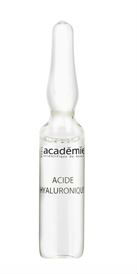 Académié Scientifique De Beauté's Hyaluronic Acid Ampoules €38
Académié Scientifique De Beauté's Hyaluronic Acid Ampoules work as an intensive hydrating treatment that you partake in for a week. It comes in seven individual ampoules which you crack open (gently!) and apply along with your usual skincare products. They're a fabulous option if pregnancy has sapped all moisture from your skin.
Melasma
Melasma is when your pigmentation levels rise due to the influx of hormones, causing brownish spots on your face and body. To combat this, cover up well in the sun and make sure to use a sunscreen everyday but remember that they should fade after pregnancy. If your melasma marks don't fade away by themselves post-pregnancy, seek a consult with your GP or a clinic to understand how best to treat them.
Stretch Marks
When you think of pregnancy and your skin, you probably think of stretch marks. During the natural enlarging of your bump, the collagen of your skin is stretched past its limit. This causes fissures which appear on the skin as brown, purple or red stretch marks – they are actually a type of scar.
Genetics play a role in the likelihood of you getting stretch marks: it's probable that if your mum had stretch marks, and her mum before her, you will have them too. There is no way to truly stop stretch marks, but including vitamin E, vitamin C and zinc in your diet can help to minimise them. Stretch marks will naturally fade to a silvery-white colour with time but treatments using micro-needling, radio-frequency and lasers are making ground-breaking changes at the moment. Apply a nourishing body oil from the beginning of your pregnancy (aka when stretch marks haven't appeared or are still red), such as TanOrganic's Multi Use Dry Oil, as this will help to minimise the appearance of stretch marks.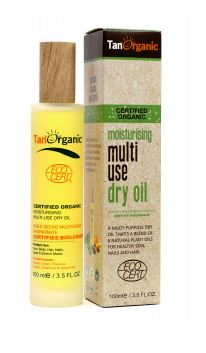 TanOrganic Multi Use Dry Oil €24.99
Speaking of TanOrganic, their fake tan products are totally safe for use during pregnancy – no need to go without the bronze if you don't want to!
Popular pregnancy-safe skincare ingredients
Safe
Vitamin C
Antioxidants
Hyaluronic Acid
SPF
Be Careful
Salicylic acid: due to its relationship with aspirin
Glycolic acid: photosensitises the skin and can irritate already sensitive skin
Retinol: active brands won't retail retinol products to pregnant women for insurance reasons – some vitamin A based serums are deemed safe for use during pregnancy
One final tip on skincare during pregnancy: most pregnancy-related skin concerns clear up on their own after giving birth. If that is not the case for you, we'd love to have a consultation with you and welcome you into the Nerd Network!
Advertised
Jennifer Rock aka The Skin Nerd is a skincare guru with a skin consultation service that everyone needs to check out. Follow Jennifer on Facebook, Twitter and Instagram.
PS The Skin Nerd's first book - The Skin Nerd: Your Straight-Talking Guide to Feeding, Protecting and Respecting Your Skin is out now!