 We posed a question earlier on in the week about fixing spray. I mainly wanted to know your opinion before telling you about Smashbox Primer Water. Because, in short, it's just not worth it. 
I have recently taken to spritzing my face with water sprays (I'm using Vichy's Thermal Spa Water) because I genuinely like the sensation.  It wakes me up a bit and I think it refreshes my makeup. I also like proper setting sprays like the one from NYX which does set your makeup and you can use it to soften your makeup and take it from day to night. 
If Smashbox Primer Water was just marketed as 'setting mist' or something I might be on board. And if it cost a tenner or less. The thing is, it's €24!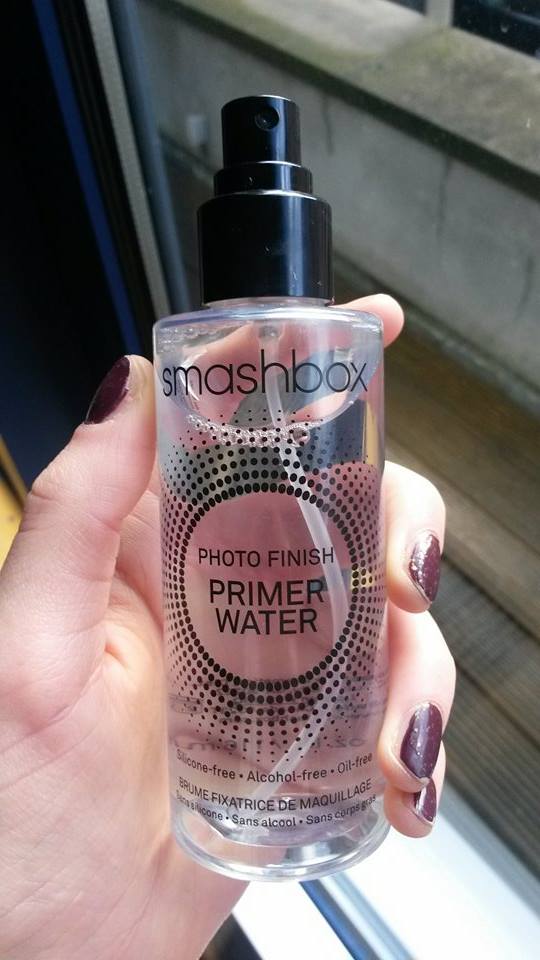 It's supposed to multi-task in three ways - to prime, set and refresh your makeup. It's silicone free, free of alcohol and oil free (but, ah, isn't normal water?) but the magical thing is, it contains electrolytes that are 'passed through positive energy fields during the production process' (ohh-kayy). These wonderous electrolytes are supposed to restore moisture. 
Advertised
It's really heavily fragranced which I think is totally unnecessary. Perhaps it's supposed to signify that it's not just really expensive water in a well designed spritzing bottle (because if I give it one thing, the spritz action is very good - you only need one spray for your whole face to be covered.) The scent is sickly sweet and it makes me think that those of you with sensitive skin should definitely steer clear. 
I get the whole misting process. I think misting your face is a good waking up and refreshing technique. I wouldn't pay €24 for the honour though. 
Smashbox's original Photo Finish Foundation Primer is still my absolute favourite primer. I might use the primer water as a companion to the Photo Finish Foundation Primer to set the finished makeup look but only if the bottle came with the primer in a gift set. 
Some of you are setting spray fans - would you try this Primer Water from Smashbox?