 Smokey eyes is a very broad term. A smokey eye can be done in many ways. We're going to show you smokey eyes done three ways.
Smokey eyes have been a firm favourite for a very long time. Nearly everybody wears a smokey eye makeup look of some description when they go out on the town. The thing is, everybody's version of smokey eyes is different. Smokey eyes can be done with any colour, any texture and there are lots of techniques that can be used to create them. The point is, there is no exact formula for the perfect smokey eye. Here are three of our favourite smokey eye techniques.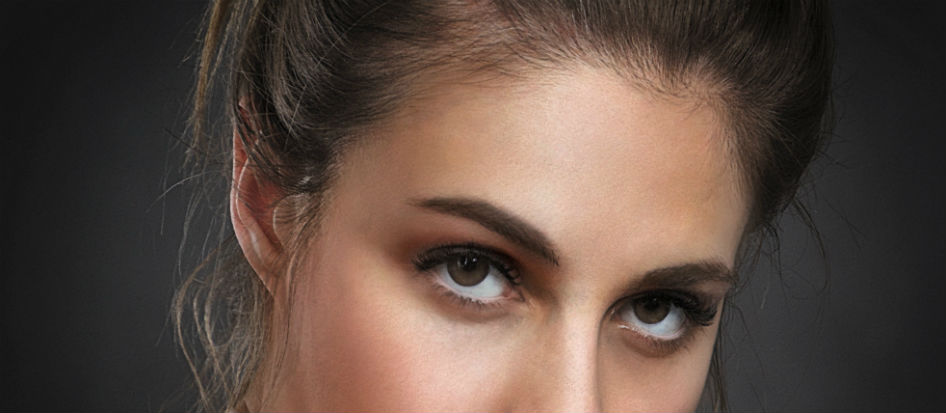 The first is demonstrated on Kim Kardashian by one of her favourite makeup artists Makeup by Mario. This is what we call the spotlight eye. The basic technique here is to use a dark colour on the outer and inner edge of the eyelid, leaving a space in the middle. You then fill the space with a lighter colour. Most often you use a matte shadow on the edges and then something with shimmer for the centre. The shimmer will catch the light, hence the name - 'spotlight eyeshadow'.
Makeup by Mario
Advertised
The next smokey eye is one of the most popular smokey eyes you will see. For me, this is the classic smokey eye. There, the darkest, matte colour is most opaque at the lash line and is buffed out to blended perfection at the edges of the eyelid. The colour will wrap the whole way around the eye and diffuse out in a cloud-like manner.
Nikki Makeup
Number three is the old 'light to dark' smokey eye. This one is generally lighter on the inner half of the eyelid and darker at the outer edges. This smokey eye is popular because it makes your eyes look bigger. For anybody who wants their eyes to be defined, particularly in photographs they might pick this type of smokey eye.
MUA by Rebecca Todd
Advertised
 

View this post on Instagram