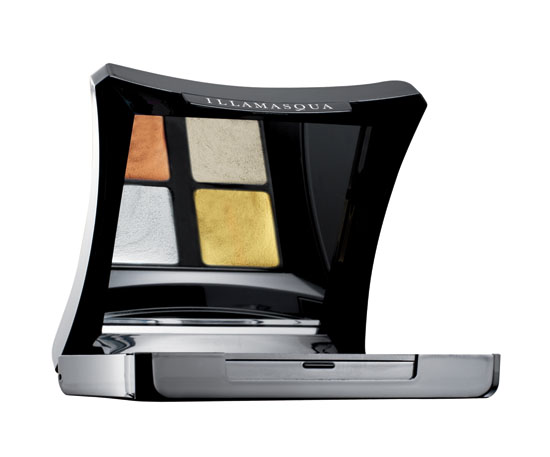 In last week's Illamasqua post about the goodies in their forthcoming Body Electrics collection, a wee mention was made of the fact that theres's gonna be a four-pan Liquid Metal palette in the lineup. Ah, that deserves its own post, doesn't it?
Liquid Metal in Surge, will bring to four the Liquid Metals in the collection with the Body Electrics release - enrapture (copper), phenomena (silver) and solstice (gold) are already available - that means they're perfect for inclusion in one of the brand's quad palettes. These are quite sizeable little bits of kit with four 1.5g shadows inside and a decent mirror. The Liquid Metals kit will be €33, which is a decent price I think given that the single pans are €20 for 2g. Of course, you do get less of each, but you'd be all year getting through one in any case, so for €7 under the price of two singles, you get to try four. Seems like a bit of a no-brainer to me.
But eh, what exactly are they?
These are a bit of a case of 'it is what it says it is'. Liquid metal by name, liquid metal by nature. Take a gander at the shot below: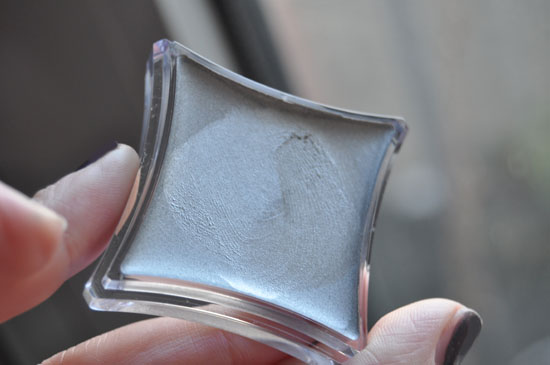 Advertised
This is phenomena, a foiled silver, pigment-packed, cream eye shadow. You can see the texture of it above - it's smooth, and in the pan is nothing compared to how it looks on skin.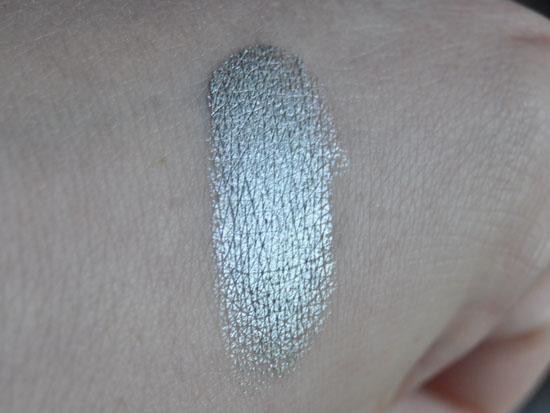 Ta dah! Now, this is PROPER silver. It can be layered, sheered-out for a subtle finish or built-up for a grand auld "I'm channeling a Cylon today EXTERMINATE EXTERMINATE" effect.
But what would you use it for? True, this isn't something you're going to be rocking up to the morning finance meeting wearing. But as a base for a silver smokey, it's great. On its own with a bit of black in the crease for a DRAMZ night-time eye is also very pretty, or you can dab a teeny it into the corner of the eye to lift a black smokey into another dimension.