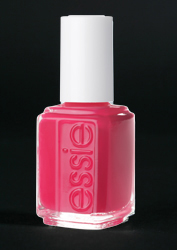 The April showers may be doing their damndest to rain on our "wohoo, nearly summer!" parade, but there's no getting away from the fact that Thursday is the first of May. Officially the start of summer.
To ring in the season, I'll be sporting my latest most favouritist nail varnish - Essie's "Wife Goes On". Their website describes it as a true red, but to me it is summer in a bottle with more than a hint of coral about it. Oh, and and it's über-flattering on my less-than-bronzed digits, somehow managing to make them look a little tanned rather than simply tragic.
Advertised
Just the thing for an oul' Sun Dance, so!