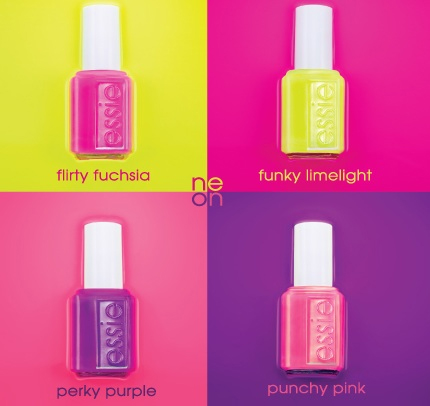 Essie are always good for on-trend nail varnish shades, and this summer's limited edition releases are no exception. So incredibly bright that just looking at them on my computer screen makes me want to reach for my sunnies, Neon Brights 2009 is a collection of four fun shades which are more on the acid bright side of things than last year's offerings. Methinks these will hold a particular retro appeal for the '80s children among us.
Available from June for €11.99 each, there's Flirty Fuchsia, a flaming hot magenta, Funky Limelight, a brilliant day-glo yellow with a weeny hint of lime which I suspect would make me look dead but desperately want to try, Perky Purple, an electric boogie violet, and Punchy Pink, which is a berry icicle pink. Neon shades give a matte finish, so a slick of high-shine topcoat is in order if you prefer glossy talons.
Advertised
Now, where did I leave those roller skates..?