 Although nail art has never been more popular, the nails that accompanied the SS13 shows were mostly minimalist, with nude and neutral shades and soft oval shapes prevailing. If you prefer sparkly statement fingertips, worry not: there's a new glitter finish in town that should satisfy magpie cravings while acknowledging the coming season's pared-down aesthetic.
For summer 2013, glitter is going matte and Zoya and OPI are first off the blocks with their takes on textured bling.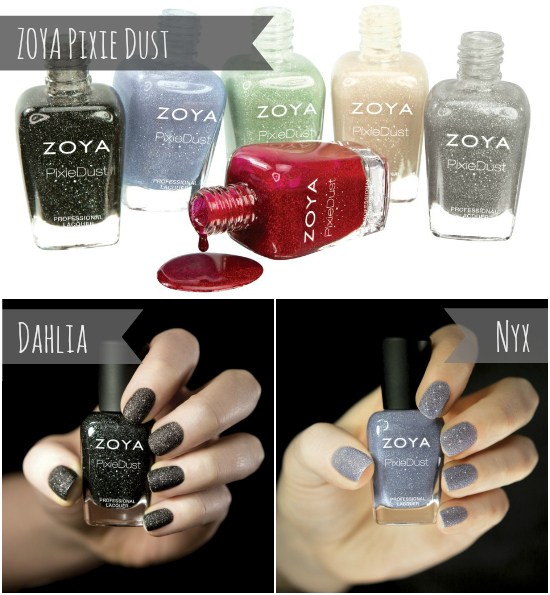 Zoya's Pixie Dust collection is a limited edition release of six shades that dry to what the brand describe as a matte and sparkling finish which puts me in mind of sugar. These glitters are intended to be worn without top coat, but I'm assured that they're formulated to be snag free and won't leave your best tights in ribbons.
Since my "best tights" are currently zillion denier fleece-lined black super-opaques from Penneys, I don't doubt that promise for a second.
Zoya Pixie Dust polishes are available to pre-order now from Supernail Ireland, €9.90 each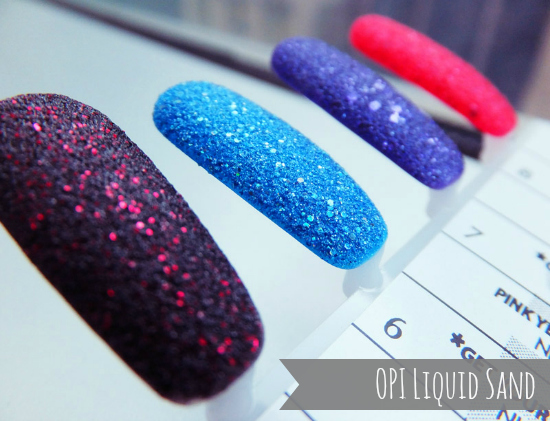 OPI's Liquid Sand formula makes its debut as part of the Mariah Carey collaboration, and gives what OPI describe as a lightly shimmering pebbled matte finish.
Advertised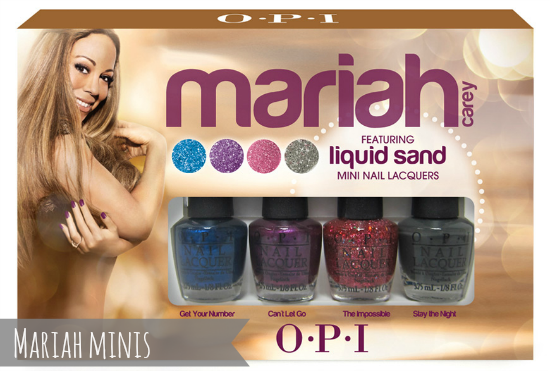 There are four shades on offer here, and the quartet are available as this set of minis which is a great way to give them all a go if you have a Sophie's Choice moment while trying to pick a colour.
Mariah Carey by OPI is on shelves now; Liquid Sand minis €19 at Littlewoods Ireland
The blogosphere and media are going mental for these new matte glitters and some of the Zoya shades do look gorgeous, but c'mere for a minute until I tell you something that apparently hasn't occurred to anyone else.
Whacking a matte topcoat on over one of your existing glitter polishes will achieve much the same look.
It's a trick I've been using to tone down sparkly polishes for donkey's years (you can have a goo at the result here, where Barry M Red Glitter gets matte) so if the finish appeals to you but the colours on offer/the prospect of forking out for new polishes don't, this is a bandwagon you might be able to board by shopping your own stash.
What do you reckon to the matte glitter trend?
Advertised
OPI swatches via The Style Insider