 Going makeup free doesn't have to be scary. There are a few things you can do to make your no makeup days nicer.
Going without makeup should be an everyday right. Makeup is there to enhance your natural beauty when you want it to. It's also there for fun and for art. I'm all for wearing loads of makeup and trying out extravagant looks. However, I also love nothing more than a makeup free day. We shouldn't feel exposed or bare without makeup but if you do it's totally understandable. Makeup can become like a crutch. We become so reliant on it to make us feel complete and to look 'done', that it becomes hard to go without. If you are feeling like makeup is a necessity rather than a luxury, then maybe you should challenge yourself to get back to basics.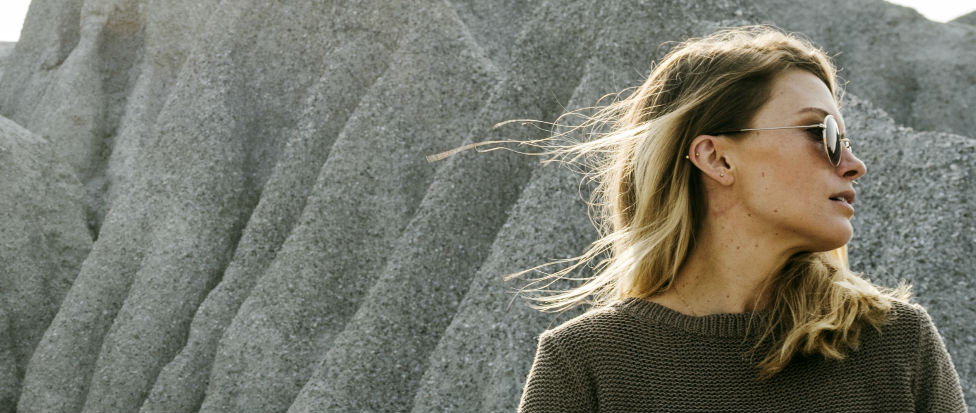 There are a few things you can do to make going bare-faced a less scary prospect. I understand how it feels to look in the mirror in too-good lighting and think, 'Jeez, I need some makeup' even though I shouldn't. There's nothing wrong with feeling that way. What truly matters is what makes you feel comfortable. I want everybody to be able to go makeup free and feel comfortable at the same time. These are my top three makeup free aids that make me feel presentable with absolutely no makeup at all.
Semi-permanent lashes
If you have tried semi-permanent lashes you could well be addicted already. They are amazing for making you feel like you've woken up with your makeup already done. They give you more volume than any mascara ever can. Lashes open up your eyes and frame them so that they stand out. They can last anywhere from two to six weeks. They're ideal for going on holidays or just for a treat when you feel like giving your face a break from makeup. I promise they make it way easier to go without makeup.
 

View this post on Instagram

 
Advertised
HD Brows
Brows are the single most effective feature at making you feel less like you need makeup. A good brow sculpt will frame your whole face. In fact, when you've just had a brow artist sculpt your brows, you could well feel like you've had a mini facelift. Once they're done you will get about two weeks where they look like they have been freshly filled in every day. HD brows will make you look made up even though you're actually makeup free. Not to mention save you three minutes drawing in your brows each morning.
 

View this post on Instagram

 
Healthy lips
This might seem like it won't be overly effective. In reality, healthy lips will have a natural gloss. They will look moist and smooth as if you have applied a gloss. Keep hydrated and apply a great conditioning lip balm to keep them in good nick. You can use a nice lip scrub once or twice a week to banish any rough skin.
 

View this post on Instagram

 
Advertised
Do you feel happy in your own skin without makeup?