 I put this to you ladies and gentlemen of the jury: are HD Brows set to become the mullet of our times?
Just as we once thought Bono's er undercut was rockin' back in the day, we'll look back at pics on the Book of Face documenting our eyebrows and I guarantee a big  "mother of Jaysus" response when we see how we overdid the whole eyebrow trend.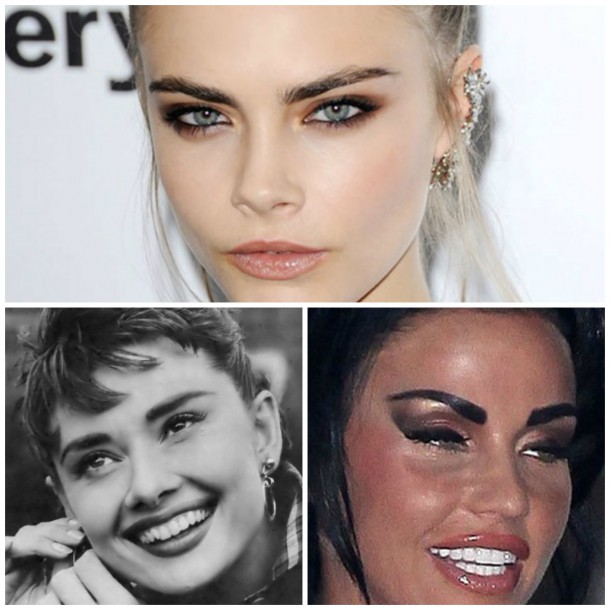 Think Strong Brow - Not Scary Brow
There's a fine line between nice, stylish, face framing strong brows and scary High Definition Brows (or even worse the extension of the trend, the Scouse Brow).  Full on frightening eyebrows that completely dominate a face do no one any favours - but when the strong brow works it's

 simply delicious.  

But why is one set of strong brows too much and another just right?  Like Goldilocks with her porridge try to  get a happy medium by keeping the brows defined, but don't let them become overgroomed and fake.  Jordan honestly looks as though her brows have come from a cheapo Christmas Cracker while Cara and Audrey look perfect.
Try skipping the salon waxing, let your brows grow back in and use one of the explosion of new products on the market to get the fuller, more sophisticated look
If you have thinner brows, either from years of over plucking, or because  of naturally sparse thin brows, relax the cacks because it's super easy to cheat.  It's as easy as filling in your brows with eyeshadow that matches your brow colour (or darken them up to get a totally  modern look), fixing them with eyebrow wax and using a fine angled brush to get that all important angle right and create the "tail".
Here are five of my favourite kits.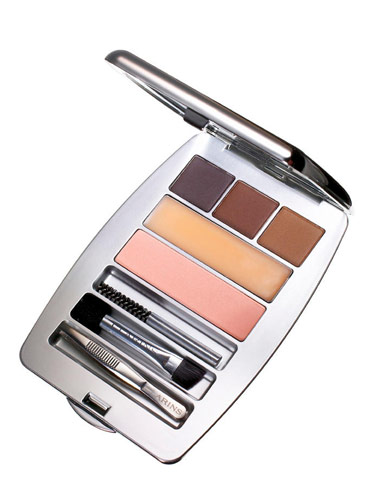 Clarins Pro Brow Kit
Probably the first brow kit I ever tried and I fell instantly, hopelessly  in love.  Containing everything from brow wax, to brow shadow, tweezers and under brow highlighter  in one slim silver case, this is honestly one of the best out there.  Read our full review here.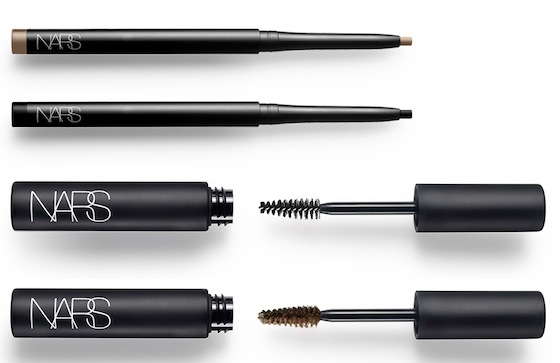 Advertised
Nars Eyebrow Pencils and Eyebrow Gel
New from Nars this is a perfect example of brow mascara and waxy pencil.  I love these mascaras because they make it so easy to tidy up and darken brows in one fell swoop.  A twist up  pencil allows you to reshape, fill, and design brows for a full and flawless, natural matte finish, while an innovative oval shape gives complete control over brow shape, angle, and size.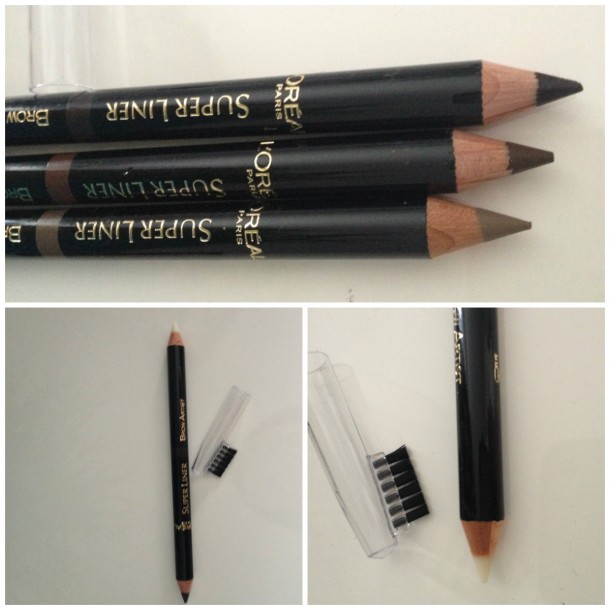 L'Oreal Super Liner Brow Artist
A genius product that combines a brown pencil, wax and eyebrow comb all in one handy double sided pencil.  No messing,no faffing around: it's absolutely perfect for throwing into your handbag and touching up on the go.  Read our full review here.
Estee Lauder Brow Perfecting Duo
A good old fashioned brow kit, this old chestnut fills, darkens, combs and fixes brows  in place.  If you like this you'll also like Benefit Brow Zings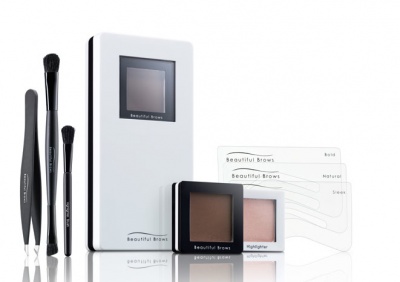 Beautiful Brows Kit
Ready to take things up a notch or three?  Then a professional brow kit is for you and Beautiful Brows is a wowser of a kit.  It contains eyebrow stencils (a godsend for those of us who can't get that wonky left eyebrow to match the right one), a magnifying mirror and eyebrow powders, fixers and two really deadly brushes. (€45 from Cloud10 Beauty).
Have you got a favourite kit or brow pencil? Tell us in the comments!
Advertised