 Somewhat surprisingly, it proved simpler to find stocking stuffers for under a fiver than for under a tenner. But fret not, we've put in the legwork so you don't have to, and found TEN great gifts for €10 or under! Here's the first installment: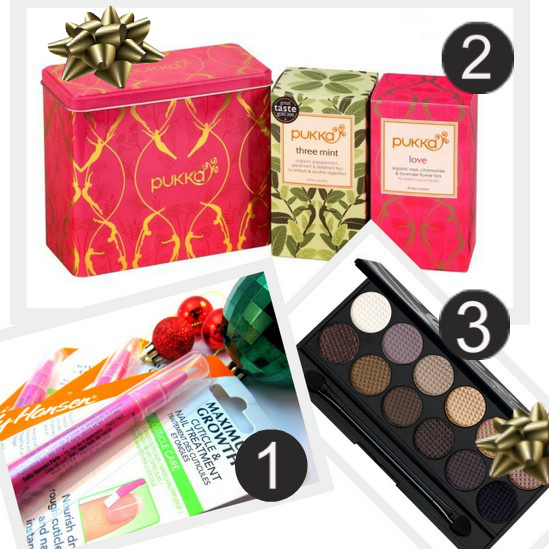 ONE Ok, so I probably could live without the Sally Hansen Maximum Growth Cuticle Pen, €5.95, - but whether I'd want to is a whole other question. I've stocked up so I can share the love this Christmas - bundle it up with a couple of the nail polishes from this post, and you'd still come in under budget.
TWO We've talked a bit about Pukka skincare on the site before but did you know they started out in tea? Here two of their most popular herbal blends are housed in a beautifully illustrated pink and gold 'Love Tin', €9.99. Love Tea is a relaxing blend of rose, lavender, elderflower, chamomile and marigold, while Three Mint tea combines peppermint, spearmint and field mint to refresh the palette and support digestion.
THREE Sleek's i-Divine palettes are amazing: 12 high quality, pigmented  eyeshadow shades, designed to suit all skin tones. Au Naturel is a budget version of the Urban Decay Naked palette - it's €9.99 from Irish online retailer Cloud 10 Beauty.
Advertised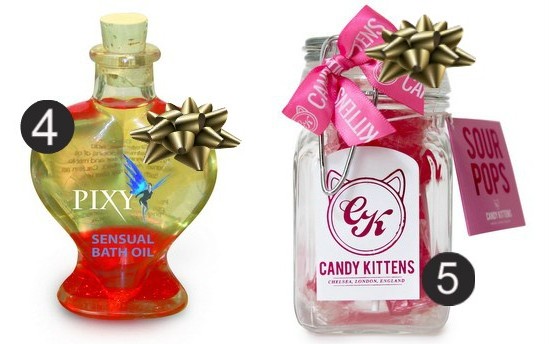 FOUR Ireland's answer to Lush, Pixy is a homegrown natural cosmetics line and this Sensual Bath Oil, €9.95, makes for a great pampering gift this Christmas. With water lily, sweet almond oil and vitamin E, this softens skin and makes it smell amazing. Love the heart shaped bottle, too - it's €9.95.
FIVE Indulge the Made In Chelsea fan in your life (there's always one, whether we, ahem, they admit it or not) with a jar of sweets from Jamie Laing's Candy Kittens brand - if you can get yourself down to Harvey Nichols Dundrum this Thursday, you can even get 'em signed by the McVitie's heir himself. From €7.95 a jar.
Got any more great gift ideas for under a tenner? Share 'em in the comments - and keep your eye out for the second installment!