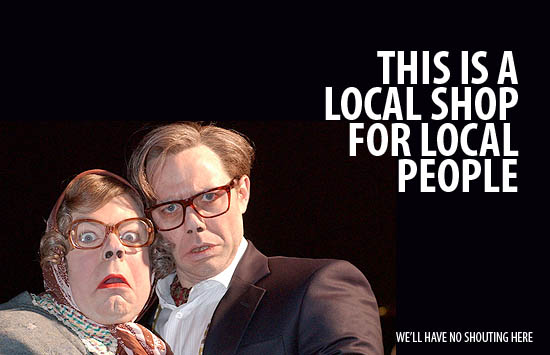 Beaut.ies, suspend your disbelief but for a moment, and trust me when I tell you that I am not a 'yob'; nor was I ever one of the 'TEEN TEARAWAYs!!', beloved of the Daily Mail. Why, then, have I been struck down by the Brown Thomas Transformation?
Let me explain. Toddling about town, minding my own biz, I magically turn into Vicky Pollard herself when I cross the Brown Thomas threshold; or at least, I seem to in the eyes of some sales assistants. They follow me around, as if expecting me to swipe a bottle of Marc Jacobs Daisy, or pilfer from the Lancôme stand; they're rude when I ask for a sample.
This scourge upon the hallowed halls of our shopping malls is one that threatens to forever turn a future generation of Crème de la Mer users away from such stores. I, for one, refuse to surrender willingly to wrinkles and the resulting – and wickedly ironic – Croydon Facelift.
This begs the age-old question: whither shall I wander?
Lush
Advertised
Ssuper quality, longevity, natural ingredients and stellar staff bring me back here time and again. Plus, if you're feeling anti-social, the sales assistants actually leave you alone (take note, Claire's Accessories!) Try the Up You Gets emotibomb, €2.45 – it is Y-U-M-M-Y.
I love Lush. End of.
Debenhams
Stocking many of the same lines as Brown Thomas, it's the friendly and approachable staff that ensure Debenhams wins my custom every time. No snooty atmosphere here, and a session at the Benefit Brow Bar, €14, in Cork's Patrick Street branch is second-to-none.
L'Occitane
Not the 'mum' brand I used to think it was, L'Occitane's stores are simply idyllic. I am positively weak for their shea butter products, which – dare I say it! – beat the Body Shop's. Pop in for a gander, a chinwag and a generally lovely experience.
Advertised
So, there you have it: three spots where top totty meets excellent etiquette.