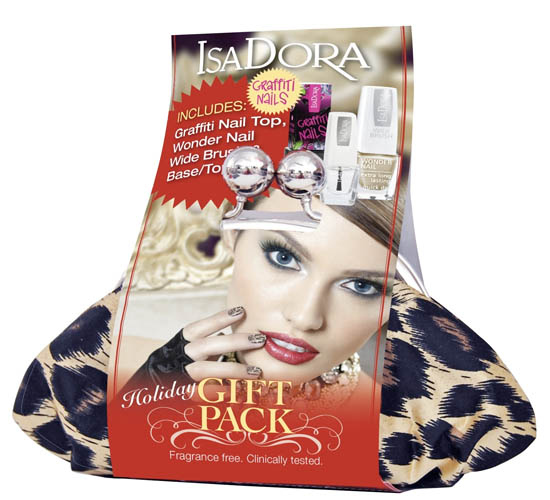 Bored? Want to get out of the house and spend some cash?
Yeah, me too. I can't though - the er, siren call of blogging lures me back to my laptop - so I thought you might want to check out a couple of what are really meant to be Christmas stocking fillers, but which will serve excellently as self-gifts too.
Above is the IsaDora Holiday Gift Pack, €15. It contains a Wonder Nail in Gold Sparkles, a Graffiti Nail topcoat in Black Tag plus a 4ml Wonder Nail topcoat and the leopard-tastic bag. As the full-sized polishes are €7.50 alone, you effectively get the topcoat and clutch for zero pee. Nice! Look for this in chemists and Debenhams.
Advertised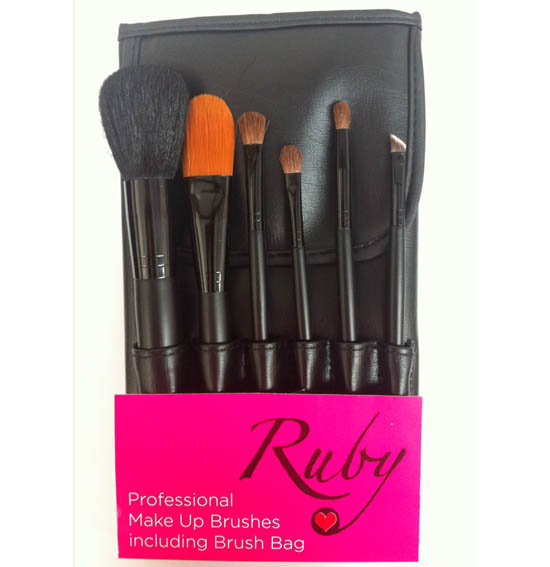 These Ruby brushes, €19.99, also caught my eye. Yeah, I don't know the brand either but they're distributed by Chem-Marks, who also distribute Gosh in Ireland, so pharmacies will be your best bet for sourcing them. I was sent a set for consideration - two are synthetic, the foundation and liner, and the other four contain natural bristles.
As a starter set this isn't bad at all, especially as you're effectively only paying  €3.33 a brush (the eye brushes aren't the most madly precise I've seen - there's no nice flat shader for example) but they will do the trick. How they wear and wash I can't say, but as a pressie for a little sister or a Kris Kindle gift, a nice purchase.