 Thalgo may not be your usual skin care go-to, but that could be about to change. Especially if you suffer with a sensitive or sensitised complexion.
Thalgo Bio-Protective Cream is the sensitive skin saviour you need to know about. The gentle formula works instantly to reduce redness and comfort skin to relieve sensitivity. How do I know? Because it did everything it promised and more for my skin over the last few days. And that was no mean feat.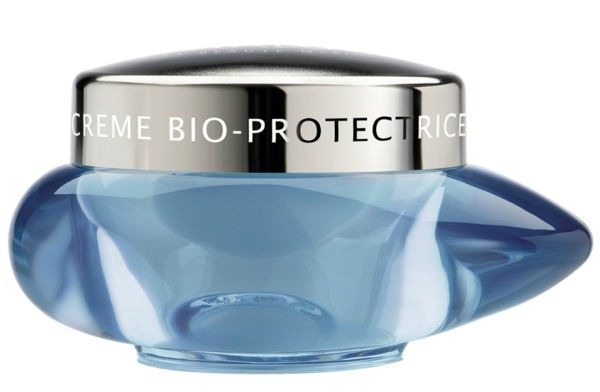 For some reason, my skin went a bit haywire last week, coming out in red splotches and dry patches. Normally I'd put it down to being dehydrated but this was different. It was sensitive and my normal moisturiser seemed to be making it worse - sore even. And when I put foundation on, it looked more obvious.
Advertised
So, I decided to give my skin a "break" and use a moisturiser designed for sensitive and reactive skin to see if it could help. The one I had to hand was a sample of the Thalgo Bio-Protective Cream (€43). Honestly, I wasn't expecting all that much to happen in terms of changing my skin, all I wanted was something to soothe it. But happily, I found my little sample doing both and in a surprisingly quick amount of time.
There was an immediate soothing effect, and within 24 hours the redness and dry patches were visibly improved and after two days, completely gone. Oh, and it also made a really great base for underneath make-up too. It didn't cross my mind at the time, but now I wish I'd done some before and after pictures. Hindsight is 20/20 as they say, though! What I will say, is that I'll definitely be picking up a full-sized version to keep for times of emergency. And if you're looking for some skin care SOS I can recommend it wholeheartedly.
Thalgo is available online through the official website as well as selected salons nationwide.