 It's official; silly season has begun.  The Christmas lights have been switched on in Dublin, the sparkly gúnas are in the shop windows singing their siren songs to us and we're using the phrase 'let me check my diary' a LOT.  And that's just for work events. So I'm determined to get some dates arranged this week that aren't work related (sorry guys you know I love you really).
While I've been compiling the options I thought that some of you might appreciate a cheat sheet of where to get your festive on with your family and friends.
I'm a bit of a brunch fanatic. I've a brunch spot for every occassion, whether it be healthy or hungover.  Now I was skeptical at first about brunch in Taco Taco because while I'm a big fan of its sister restaurant San Lorenzos, to me a taco place is about margaritas and dinner. Could that translate to brunch? Yes, it can as it turns out, it can! It has a great buzz, the tunes put a smile on your face and the food? Well, that's the best bit.
Forget boring turkey and ham, their Duck Hash, Crab Cakes and Chicken and Waffles are all worthy of a mention, as are their sinful desserts and excellent cocktails and all combined make for a fun day out.

Sometimes we all need a bit of elegance in our lives and where better for that than the luxurious surroundings of The Shelbourne Hotel?  During the month of December, they are offering a Festive Afternoon Tea from 11.45 am - 6.30 pm. It costs €45 pp or you can add champagne for €59 pp.
Alternatively, you can head to the beautiful Merrion Hotel for their famous Art Tea for €39 pp or €59 pp with champagne. This is a marvellous treat for that elegant lady in your life, which in my case is my mum.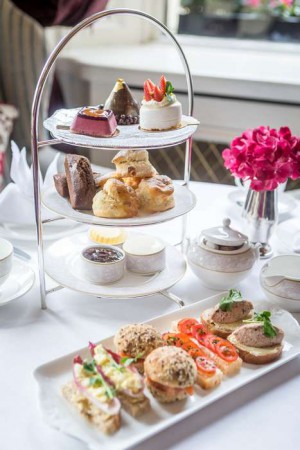 While the cool stuff is all well and good, sometimes we all need a good dose of Christmas magic. The Christmas markets are a fantastic alternative to trudging around thronged city streets and they are suitable for all ages.  The I Believe Christmas Village in Dublin's Custom House Quarter is our newest addition. It opens on November 26th and will have a 50 foot tree, inspired by the Rockefeller one, at its heart.
Advertised
It will also have the usual food, drink and craft stalls, as well as an Après Ski bar which overlooks the market.  And of course there are other options around the country which would be worth a visit if you're planning a weekend away pre Christmas.
Winterval Christmas Market in Waterford, Grand Parade Christmas Market in Cork, Galway Christmas Market and Christmas at the Milk Market in Limerick are just a few to choose from. You can find more information about all of these markets on the Discover Ireland website.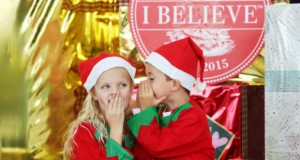 All of these parties mean that we are under serious pressure to look our best. Don't have a fight with your eyeliner that will only get in tears, let the experts take care of you instead. This removes all of the stress and allows you to arrive at the party feeling relaxed and beautiful.  My go-to mecca of beauty is Dylan Bradshaw's on South William St., where you can have your hair, make up and nails done while you sip on a glass of prosecco and nibble on some chocolate. They also have a private room that you can book if you fancy getting ready with some friends. Alternatively the Salon in The Shelbourne has just opened and promises to be another pampering palace in the city.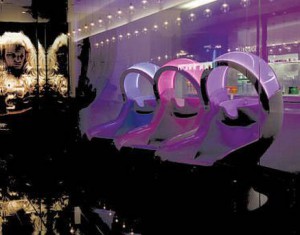 For something a little bit different, why not allow your creative side to shine and head along to the Appassionata Flowers pop up Christmas Flower School in The Westbury Mall from December 8 - 12. They offer a two hour class costing €150 that includes wreath making and flower arranging.  All flowers and tools are provided as well as snacks and a festive tipple or two. And best of all you get to take your creations home to be the envy of the neighbourhood!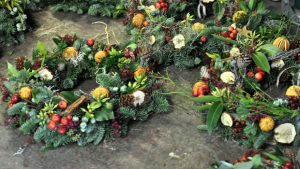 Tell them to forget the tacky 12 pubs malarkey and instead head into the uber cool Fireplace Barber on South William St. to make sure they are looking their best. There they can relax in comfort and sip on a craft beer befire heading on to The Dingle Whiskey Bar and then for a phenomenal steak in Brookwood on Baggot St.
Advertised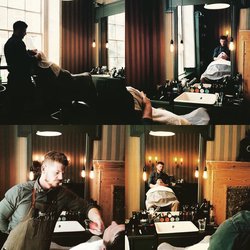 Where else would you recommend?  What about bars and restaurants outside of Dublin?  Now, where did I leave my diary...