 This week I'm going to give you a reason to shop online (that isn't Black Friday) because this is a product that I not only have in my work kit but that I also have at home. And at this price, it's one of my must-haves.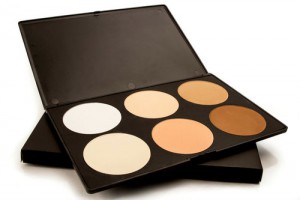 Blank Canvas  Contour Palette (€12.99)
Yes, you read right only €12.99. And it's seriously worth the investment if you are interested in a bit o' contouring.
Now, contouring, for those of you who have been living under a rock, is a technique that we use in make up to emphasise and enhance your bone structure and also to hide any features that you don't like as much.
The technique is one that all make up artists learn in college and was actually taken from a technique developed in the Renaissance in the 15th Century and it is possible that we should be applauding Leonardo Di Vinci for this one.
Advertised
The technique is called Chiaroscuro which is an Italian termthat means 'light-dark'. The description refers to the clear tonal contrasts which are often used to suggest the volume and modelling of the subjects depicted. And as time moved forward, this concept was used by all the great make up artists, on their models' faces.
Kevyn Aucoin's is a great example of this.  He was a celebrity among make up artists, he wrote the books "Making Faces"  and "Face Forward" among others. His technique is so good that in these books he turned celebrities in to other celebrities. For example, he turned Gwyneth Paltrow into James Dean, and Calista Flockheart in to Audrey Hepburn and his books are well worth checking out.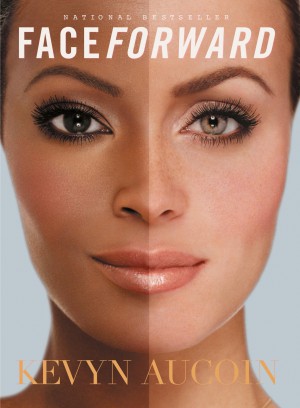 Recently and with more renown (because of the power of social media), the Kardashians and their make up artists have set this age old technique trending again. So much so, some people actually believe they had designed and developed it. Somewhere Leonardo is rolling his eyes.
Now that you know the history, let's go back to Blank Canvas. This palette gives you six matte powders, one white highlighter, one yellow highlighter, one beige setting powder, one peachy orange blusher  and two bronzers (one light, one dark). The pans are also very big which is great because it lasts forever.
And because it has two shades in highlighter and shader (bronzer), it suits most skin tones. Or can work just for a day and night look.
Advertised
As products go, it's a good one to invest in. It blends well, the colour payoff is great and it wears well throughout the day.
Have you got a favorite contour palette or do you use one at all? Would you like to see a tutorial using this product? Let's throw some light and shade on the world of contouring.