 Shellac, gels and nail art have been popular for quite a while now and it seems there's no sign of their collective popularity waining, but what's a girl to do when you want to make a real, look-at-me statement? Well, then it's time to get out the big guns.  Embellishments, jewels and 3D nails are often seen on the runway - often created by the CND team who are masters at that kind of thing (see below!) but for a normal gal who doesn't have the cash to splash on having a nail technician "craft" a set of nails there is another solution.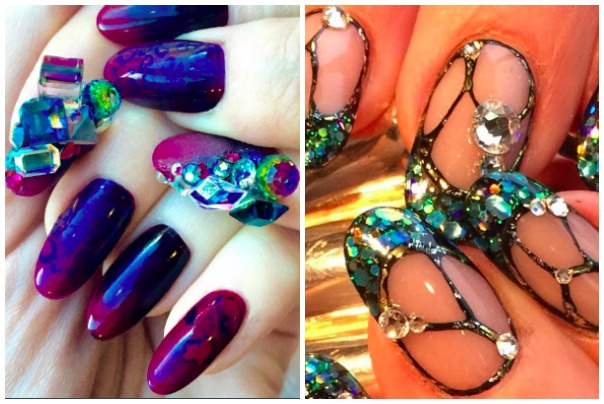 I love sourcing unusual bits and pieces for my make-up kit bag, and as I often get asked to do nails as well as make-up, it makes sense to have a few options up my sleeve. For more "normal" days, I tend to keep a couple of sets of Broadway Impress Nails (€8.50) in nude and red available, or maybe a dove grey. These simple stick on nails look like shellac, but of course come with the added bonus of taking much less time to apply, with zero threat of smudging and then, can be removed after the shoot (although they do stay on for up to a week if you look after them).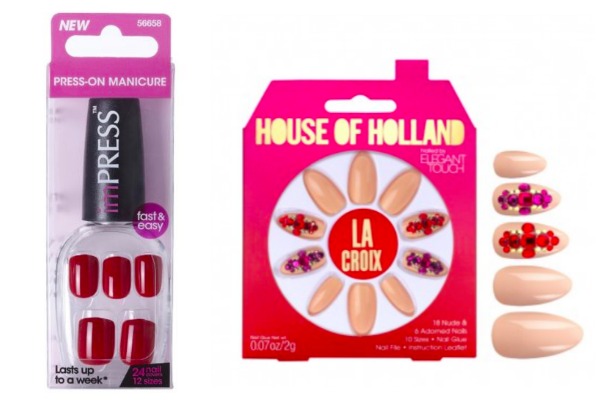 Advertised
For special occasions, I head straight for House of Holland nails collection. I've got about six pairs now as they're always quirky and often have a 3D element to them. I found these incredible LaCroix set in Boots for €15.99 but you can also get them online via ASOS or Eleganttouch.com. In the box you get 18 nude, stiletto nails, 6 embellished nails and then a small nail glue, nail file and instructions.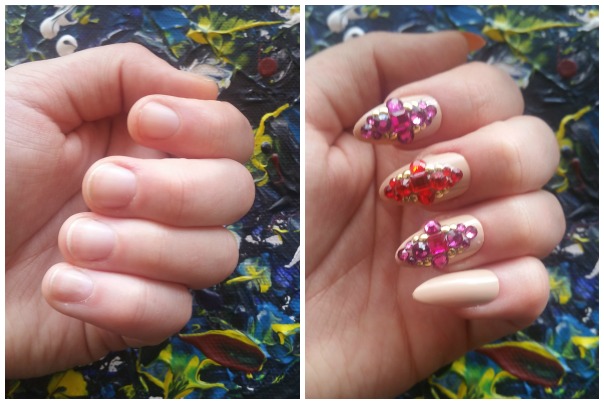 My little magpie eye is delighted! I can't wait to use them for a shoot, although I might have to buy another box as I really want to wear these myself (always a danger of this job...) As you can see from the before and after pictures, my fairly boring nails have been transformed - and while some people will always prefer gels/acrylics etc, I love that these can be taken off as I wish and leave no damage to my own nails.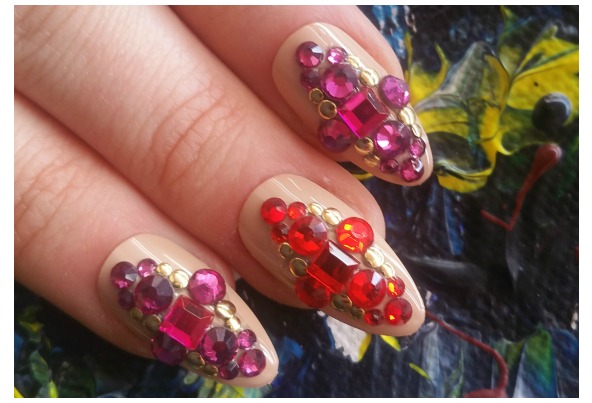 Advertised
Are you loving these too?