 For something a little different but absolutely beautiful we are in love with pink makeup looks for this spring summer season.
When you're choosing a makeup look for the weekend it's just so easy to go for golds and browns. They're classic, nothing wrong with that. However, it's a bit boring sometimes. If you're looking for something different but you don't want to go too wild we have the answer for you. Pink! Pink is a little different but it's still soft. You can wear your usual brown and gold eyeshadow look and just swap the gold for pink. Or, if you like, mix the gold with pink.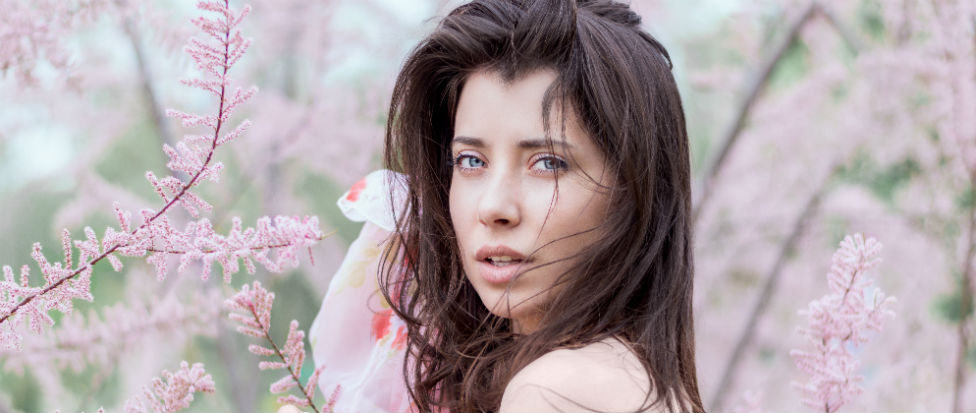 Pink always needs a colour to set it off. You can use black or white or gold, just something to give it a contrast. Here are some gorgeous pink eye makeup looks for inspiration.
This first one incorporates white eyeliner and gold mixed into the eyeshadow. The end result is a beautiful, soft pinky-gold eye makeup look that you could wear on a night out but it's also festival worthy. This one is going in the summer makeup bank.
Advertised
This one is day makeup inspiration. Beautiful skin is necessary when you are working pink into your look. You don't want pink eyeshadow to accentuate the pink in your cheeks so good coverage is necessary. Use matte pink on the lid with just a transition colour in the socket to recreate this nude pink eyeshadow look. It's perfect for daytime wear.
If you were expecting dramatic eye makeup looks in this article, here's some drama for you. If you hear 'pink' and think 'fuschia' then this is the look for you. It follows the golden rules of dramatic pink eyeshadow. The first rule is that you need to warm your pink up with another colour - in this case it's gold on the lid. Line your eyes really well with black or white liner so you don't look tired or like you've been crying. And finally, use a foundation with good coverage on your skin.

Here is a beautiful example of how to bring some pink into your usual warm brown eyeshadow looks. Just use a frosted baby pink on the inner third of your eye and line well with loads of mascara.
Advertised

Would you wear pink eyeshadow or are you afraid it would be unflattering?