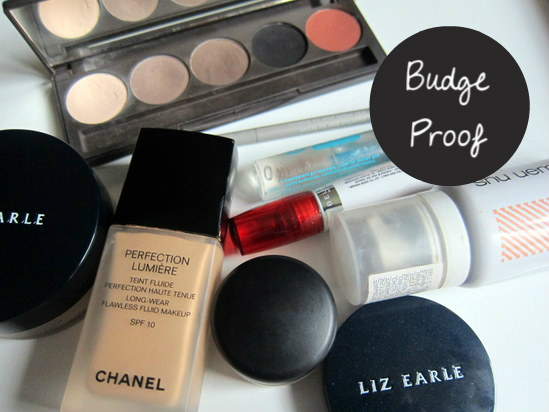 Whether it's work or play, I often have to dash off somewhere straight from the office.  So I realised recently – as I was applying my makeup on the morning of an après work event - that I've a few simple tricks I rely on to keep my face in place. Here's what works for me to stop my makeup sliding down around my ankles before the night is through.
Prime Time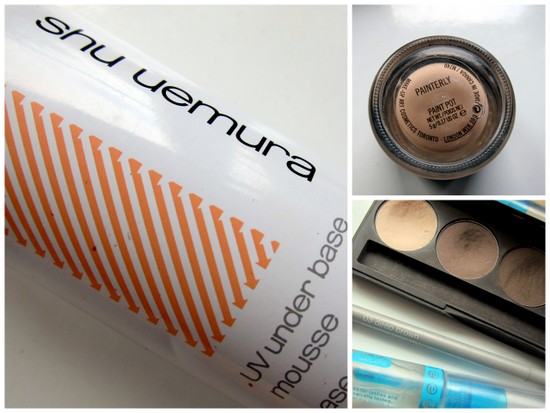 By no means an everyday essential, primer really comes into its own if you need your makeup to take you from morning right through to…well, in some cases, the following morning. My current favourite is this Shu Uemura UV Under Base Mousse with SPF30 but check out our other reviews and recommendations to find something for you.
For eyes, I've tried everything from Urban Decay Primer Potion to Benefit's Stay Don't Stray but the one with the best results has been MAC's Painterly Paint Pot. It gives eyeshadow something to cling to so the colour won't fade or crease throughout the day.
I also prime my eyebrows by powdering over my Clinique brow pencil, and popping on a clear brow gel – this one is by Essence, but any clear mascara will do. They're going nowhere after that lot.
Long-wear Foundation
Advertised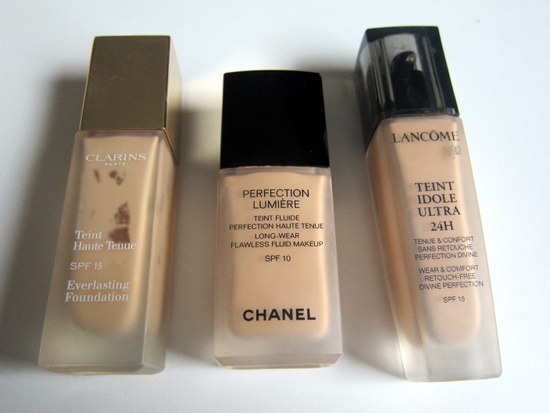 Clarins Everlasting foundation, Chanel Perfection Lumiere, Lancome Teint Idole Ultra 24 Hr
If you want your foundation to last, go for a long-wear product with a matte finish. In the past these could be drying, but the current crop are brilliant. These three are all lightweight, comfortable to wear and give a near flawless finish. For a more purse friendly alternative, check out Rimmel's 25 Hour Foundation. Don't forget to powder it into place.
Business As Usual
Then it's on with my normal makeup routine, applying matte neutrals to my eyes (that's the Louise Young essential eye palette in the photos, and it's fab), and lashing on a lip balm instead of a colour – that'll come later, and when it does, my lips will be nice and smooth from the balm throughout the day.
Two Minute Top Up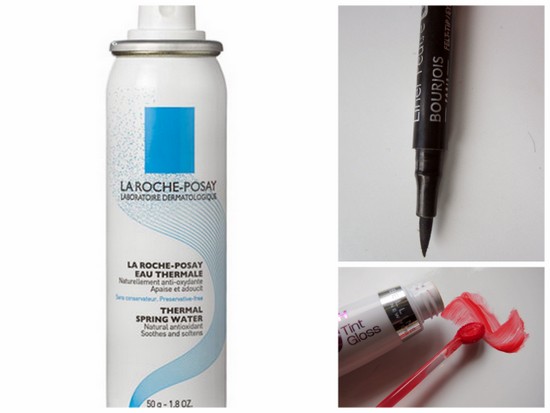 Advertised
Just before I run out of door at work, I give myself a two minute top up – a lick of liner and lippy will lift a tired face in an instant. These Maybelline Super Stay 10h Tint Glosses are my current faves, and despite trying lots of high end alternatives, the Bourjois pen liner - Liner Feutre – is the best I've tried. And I like to freshen up with a quick spritz of a mineral water spray, like this one from La Roche Posay.
And there you have it – my tips for a long-lasting face. Got some of your own? Share them in the comments!