 Topshop lip kits have everything you need for a perfect pout this summer -  and beyond.
From festivals to first dances and everything in between, the Topshop lip kits are all you'll need.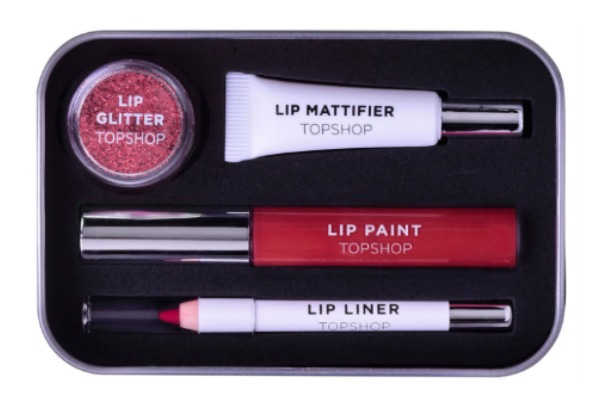 The Topshop beauty range has been around for a few years now, and it's proven to be much more than a flash in the pan. It's cool and trendy yes, but there are some great quality products in there at affordable prices. If you haven't already, check out the lipsticks (€10), Chameleon highlighters (€16) and waterproof eyeliners (€7) and you'll see what we mean.
Our latest find from the range are the lip kits (€25), which remind us of the Lust 004 Lip Kits by Pat McGrath (all of which sold out within minutes of launching last year!). Like the Lust 004, these lip kits have everything you need to create different lip looks in one handy tin.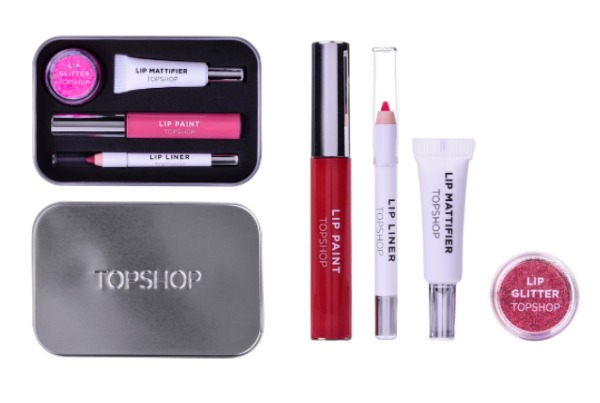 Advertised
The Topshop lip kits come in five different shades ranging from soft pink to red. In each of the tins you'll find:
Pencil: A soft, crayon style pencil that helps to prep lips and enhance shape
Paint: Highly pigmented liquid lip colour with a cream sheen finish
Mattifier: Change the finish of your lip colour from cream sheen to matte. Just tap this on and voila, it's matte
Glitter: Create a statement glitter lip by dusting this over the liquid lipstick (how perfect for festivals!)
All in all, we think that these lip kits are good value as you get four useful (and useable) products for €25. We like that they aren't just a special occasion beauty buy but can be used every day. The Lip Mattifier especially is a great little product to have in your makeup stash, as it can be used to transform any formula.
The Topshop lip kits are currently unavailable online but we've spied them in Jervis and Grafton St branches.