 This is the most universally flattering colour to wear on your eyes no matter what colour eyes you have.
When you apply eyeshadow do you always go for the same colours? Or do you struggle to choose colours and know what will suit you? There's a universally flattering colour that suits pretty much everybody and you will probably have it in your makeup bag already. You could say the colour is brown. Even if you don't usually use brown eyeshadows you can always use your bronzer. Always remember that most powder products can be used on any area of the face. Bronzer makes beautiful eyeshadow. Worn alone or used as a transition colour, your bronzer will make the perfect eyeshadow.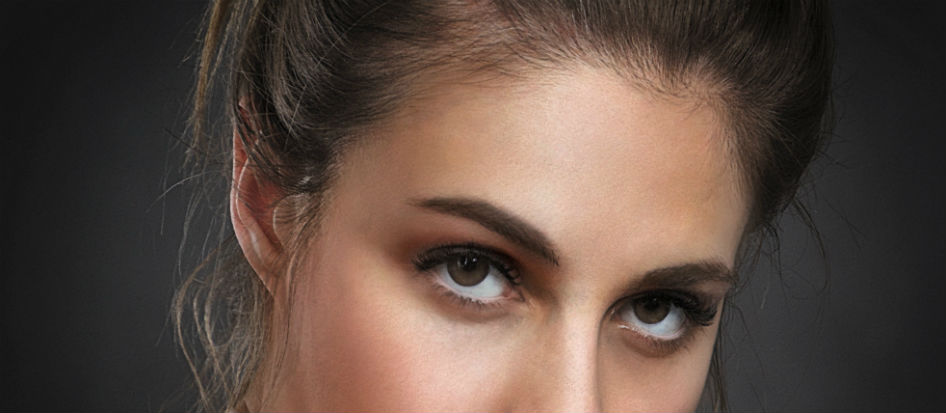 Bronzer is always brown. Specifically, light brown. It doesn't really matter what tint or tone of brown you choose. Warm brown and cool brown alike will suit just about every eye colour there is. It flatters everybody. It's neutral and it's classic. Brown goes with everything so it's safe to wear with any outfit. You can use brown eyeshadows or you can use your bronzer to recreate these looks. You'll be safe in the knowledge that it definitely suits you and you can't go wrong with it.
Shades of brown
You can see the different shades of brown in this image. The first two Hoola bronzers are cool tones. You could use both as transition colours or crease colours. The second two bronzers on the right are warm shades. Caramel brown and terracotta brown. Again both will make stunning eyeshadow shades either as blending colours or as the main eyeshadow feature. You can see in the following two looks the difference between an eyeshadow look created with warm terracotta coloured bronzer versus a look created with cool toned browns.
Warm brown
Warm brown usually has an orange or red undertone to it. You can wear this with just a subtle hint of orange brown or go all out for an orange smokey eye with browns mixed into it.
Advertised
 

View this post on Instagram

 
Cool brown
Cool brown tones will create contours effectively/ They are great for shaping the eyes. Darker cool brown tones create a deeper, darker smokey eye. It gives more depth of colour. Cool brown can also be used to blend out eyeshadow as the transition colour if it's pale enough.
Advertised

Do you embrace brown eyeshadow or do you consider it too neutral?