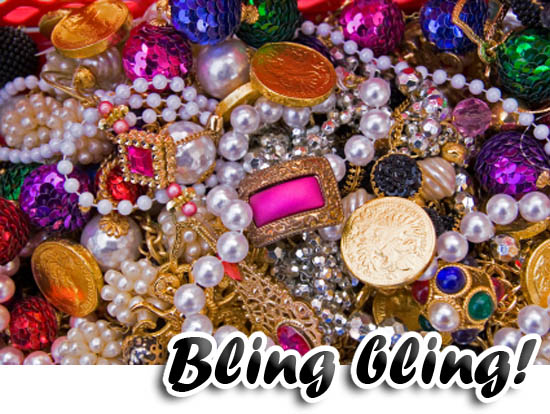 It was a fairly unanimous (if unsurprising) "hell nay!" to Aphrodite's vajacial poll last week, but I'm wondering if a different style of lady garden tending might find more favour with you.
Vajazzling, popularised by the cast of The Only Way Is Essex and, er, Jennifer Love Hewitt, involves sticking blingy rhinestones on a freshly waxed lady bits using hypoallergenic body glue. The DIY minded can buy pre-designed sparkly stickers or get creative with flat-backed crystals to self-administer. Alternatively, you could always lie back and let an expert do all the work: an increasing number of salons are offering vajazzling as a post-waxing service.
Advertised
What do you reckon? Is vajazzling taking lady gardening a rhinestone too far? Or would you be up for giving bikini bling a go?