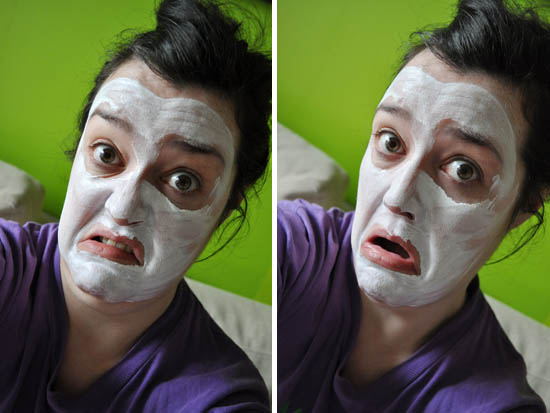 Recently, it's been creeping across the beauty radar (the BeautDar?) with increasingly bleep-de-de-de-bleep-style force. A few months ago I interviewed Jade from Britain and Ireland's Next Top Model who imparted the surprising news that Sudocrem worn as a facial treatment - or the Suodmasque - was one of her top beauty tips. Sceptical? Eh yeah, just a bit. What's for babies arses  and spot-fighting ain't really something I much want all over my precious face for a sustained period of time, y'know?
Next up, just before Christmas I did a beauty shoot with another BINTM finalist, Hannah Devane, and she said the same thing. And her skin is peachy perfect. I started to think there was jus' maybe a lil' something in it.
On Thursday, I get YET ANOTHER BLOODY PRESS RELEASE ABOUT THE EFFING CAST OF TOWIE (still not seen it, still know everything about them), who are all, apparently, fans of the Sudomasque, and to be honest that was nearly enough to make me never, ever, ever want try it on for size.  Who wants to emulate that - man or woman? Well, not me.
But sure I did an in anyways - sure I'd do anything for you lot. Is it any good? Dunno, but it made for a funny set of photos anyway.
Advertised
Here's an outtake: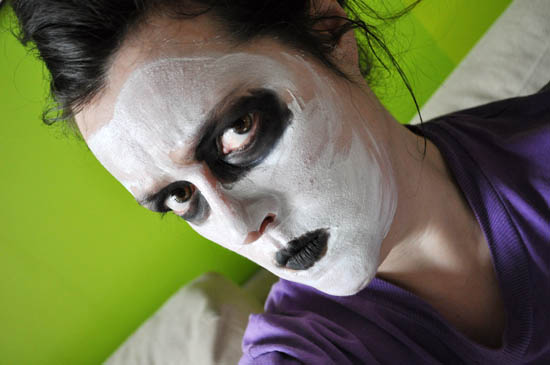 Reverse Papa Lazarou: "You're my wife now, Dave"
Have you tried it? Rate it? Hate it? Dish in the comments!