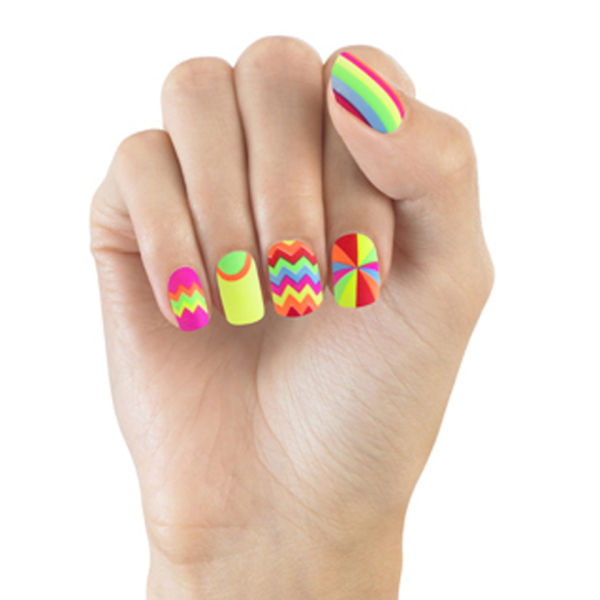 It takes a second watch of this clip to really see that EVERYTHING is made of nails.  What I assumed were wooly hats are actually nail helmets, the backgrounds are made from nails and the whole thing is totally psychedelic and groovy in a 70s acid trip type stylee.
Henry Holland is back for another collab with Elegant Touch to create this range of stick on nail art.  And stick on nail art is just SO handy for lazy girls isn't it?
Advertised
What do you think - would you be tempted?
Available from Boots from €10.39