 I've been lucky enough to receive very expensive designer nail polishes in the past but I would never buy a pot of Chanel nail polish for myself. My reason is, nail polishes really are the best way for inserting a little trendiness into your entire look. Don't feel up to wearing neon trews? Wear it on your nails.
There's no point in shelling out more than €20 for a nail polish when you'll grow tired of it in a manner of weeks!
There are so many budget brands on shelves now that have brilliant - and massive - nail varnish collections. Even better, they are constantly bringing out new colours to suit the seasons. We checked out Catrice's Limited Edition Nude Purism range yesterday and we love the three nail colours in the range. And, Naked Brown is a dead ringer for a Michael Kors varnish I have that cost €21! 
I wore Naked Brown nail lacquer to showcase Sally Hansen's Gel Shine 3D Top Coat - which *spoiler alert* is another reason why buying designer nail varnish is just not necessary.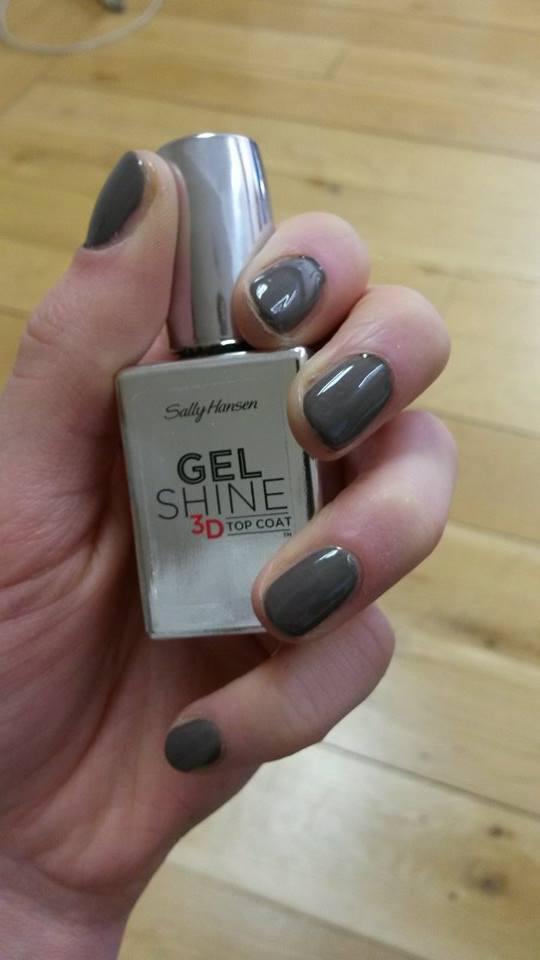 The new top coat is supposed to be a kind of substitute for gel nails. I never get gel manicures - I don't have the time! - but I love the look of them on other people. The point of the Gel Shine 3D Top Coat is to add that thick, shiny look you get with gel nails and I think it's a perfectly good alternative. 
Advertised
The beauty is you can use any nail polish underneath and the 3D Top Coat will give them the seal of approval, if you will. I love sturdy top coats - one of my all time favourite nail products is CND Vinylux Top Coat - and this one is being added to my over flowing box of nail stuff.
The consistency is thick, almost serum like, and clear, and one drop does each nail. It dries SO quickly too.  The so called vinyl complex plumps the polish and you can see the gel effect immediately. I only applied one layer of Catrice nail polish and I applied it in a rush, but if you really want the gel manicure effect I would layer up the polish and then apply the 3D Top Coat. I might even add two layers of the Top Coat...
The Gel Shine 3D Top coat costs only €8.49 and I think it will bring your €2 nail varnish to another level. 
Is there any top coat you swear by? Is there something you use that ups your budget nail polish's game? Are you a fan of Sally Hansen nail products in general?