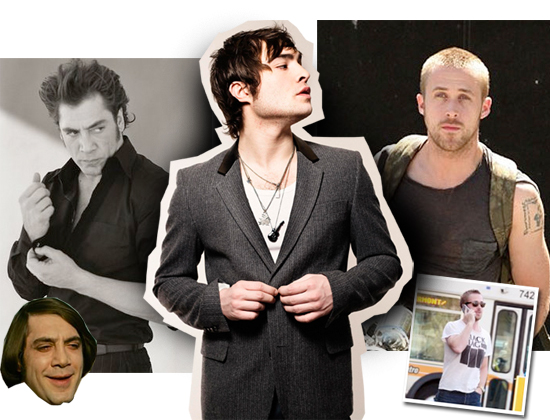 A while ago we took a look at some A-list actors who front fragrance campaigns and the fact that pix of Javier Bardem have been on gossip sites over the past few days reignited my interest in Handsome Men Who Peddle Aftershave. I love Javier (it amuses me to say his name to myself as Jay-veee-er, as in "Javier, come in, yisser dinner is poured ouh"), even when he had that hairstyle pour horrificness in No Country for Old Men.
So he's number one in Men I'd Like To See Fronting a Fragrance Campaign. Chuck Bass is number two. If Blair would let motherchucker out of his bass cave for a photoshoot, I'd be one happy lady. Third on my list is Ryan Gosling. Oh Ryan. Please promise to wear your Black Flag T-shirt in the campaign images and the fact you bear absolutely no resemblance whatsoever to Henry Rollins is even more of a bonus.
Advertised
That's my three - which famous actor dudes would you like to see as the face of a manly spritz?