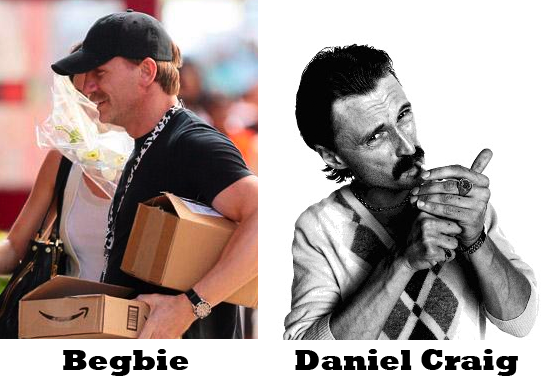 I know that Daniel Craig in contemplative pouty mode or action man pouty mode or emerging from the sea in little blue hotpants pouty mode are images that many Beaut.ies hold close to their hearts. They are images that make the Daniel fans among us go a bit weak at the knees and maybe use slooooow playback mode for that emerging from the sea scene.
One image that I reckon we won't be clinging on to too strongly is Daniel Craig with some... um, interesting facial decoration. His upper lip has, of late, been sporting a wiry-looking bum fluff moustache that I for one am not finding appealling in the slightest.
What do you think of his new look?
Advertised
[polldaddy poll="2080727"]