 I know every girl is a Mac girl and in Mac girls eyes, nothing compares to Mac but...I think I may have found possibly THE best Mac dupe I have ever laid my hands on.
I have been using Mac Studio Fix Powder Foundation for years and years and have multiple colours to suit me when I'm pale and when I'm tanned. The reason I love Studio Fix Powder Foundation is that I'm one of those people who jumps out of bed five minutes before I leave the house. A slight exaggeration but I literally have what feels like five minutes to get dressed and apply some sort of face before I dash. 
Studio Fix is a one-step powder and foundation that provides a smooth, flawless, all-matte, full-coverage finish. It's also long-wearing foundation with a velvety texture and it allows skin to breathe. If I'm using it on a night-out, I would apply my foundation as normal and use Studio Fix on top to give it an even fuller-coverage, all-matte finish. It really has been my go-to product for quite a number of years.
A compact of Mac Studio Fix Powder Foundation will set you back €31.50 in Brown Thomas.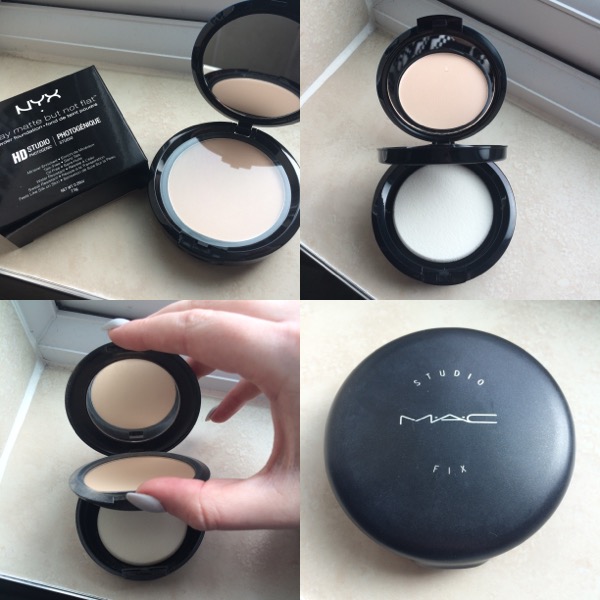 Lately however, I've been using more and more NYX Cosmetics products and they are starting to rank up there with some of my all-time favourites.
Recently I picked up their new Stay Matte But Not Flat HD Powder Foundation for €9.49 in the hopes that it would bear resemblances to Mac Studio Fix and the results were more than what I had hoped for!
Similarly to Mac it comes with it's own application sponge which is optional to use. To really show you guys how the similarities are uncanny in both products I have demoed them both on  each side of my face and you're going to have to guess which one's which.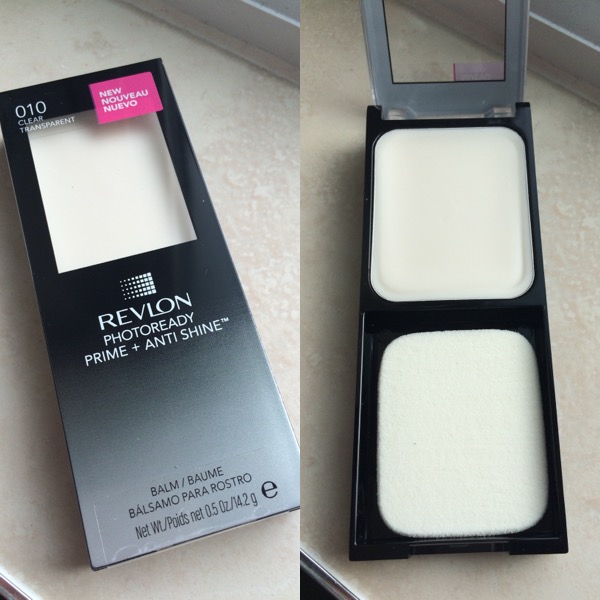 Advertised
Because I am just using a powder foundation today, I wanted to use a really good primer that would even out my complexion and give me a good base. I opted for Revlon Photoready Prime + Anti-Shine Balm which retails at €14.75. This multi-use balm can be worn alone, under or over makeup to prime and smooth skin and to eliminate shine. It erases the look of pores and imperfections for a perfected look. It comes with its own application sponge but you can also apply using a flat headed foundation brush.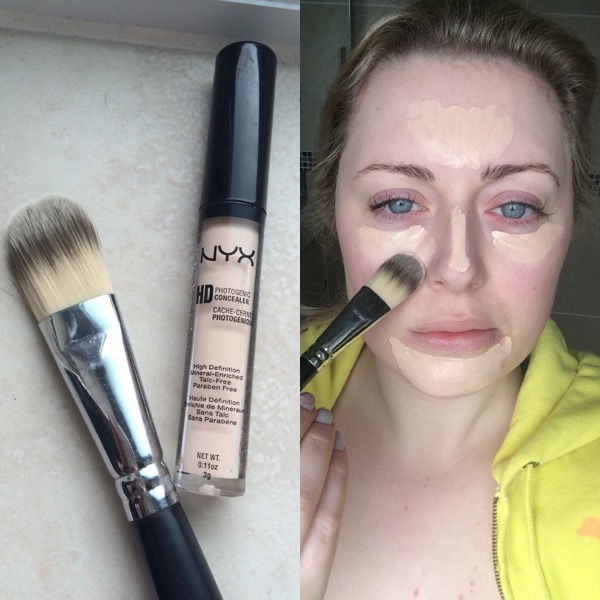 Next I wanted to conceal some imperfections on the skin and this needs to be done before you apply your powder foundation if you are using liquid or cream concealers. Today I used one of my favourite concealers, the NYX Cosmetics HD Photogenic Concealer in Fair which is priced at €6.99.
I applied it using the application wand it comes with under my eyes, my t-zone, down the bridge of my nose an my chin and I blended it out using my flat-headed foundation brush. So, once I've perfected my base it's now time to apply both the Mac Studio Fix Powder Foundation & the NYX Cosmetics Stay Matte But Not Flat HD Powder Foundation.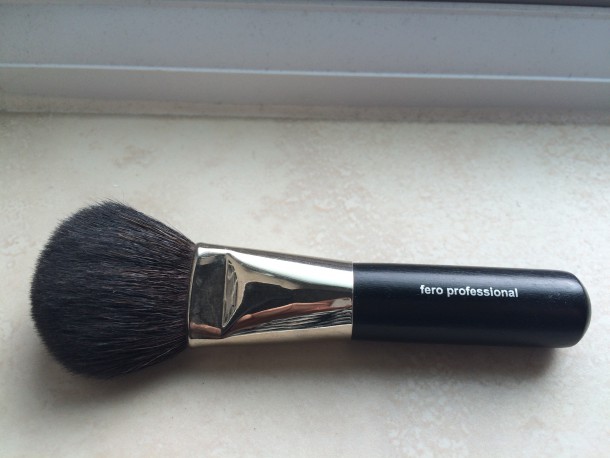 I applied using a small, dense powder brush from Fero Cosmetics and pressed it into the face as opposed to brushing it on as this technique builds a better coverage.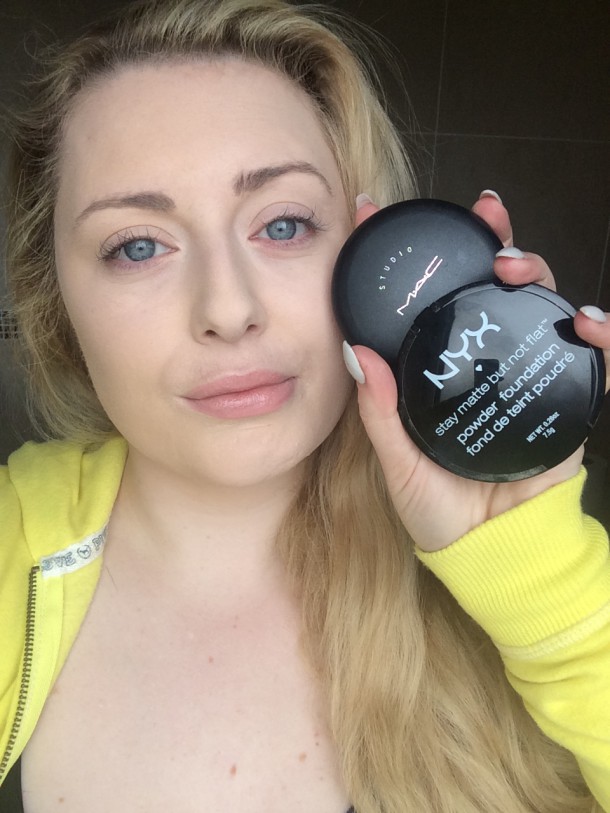 Can you guess which one is which or notice any sort of difference whatsoever?? I'm wearing mac on my right side and NYX on my left just to clarify but I could honestly walk out of the house like this wearing two different foundations on either side of my face! I am so happy that I have found this product and even happier now that I can share it with you! 
Advertised
NYX Cosmetics is available from pharmacies nationwide and there is also a selection available on Littlewoods.