 Promoted Beauty with essence cosmetics
If you are following us on Instagram, you will have seen our utterly fabulous festival look created with the new collection from essence cosmetics.
All last week, we showed you how we created the perfect festival look, from the flawless stay-all-day-and-all-night base to the sparkling finishing touches with the unbelievable glitter primer and sparkly stuff from essence.
Now, we will give a low down on all the products we used to create the gorgeous look. It's fun, young and surprisingly easy to do. But the best thing? The price. Every product we used - apart from the new amazing my only 1 eyeshadow palette - is under €5.
1. All about that base
Prime your skin, then use a kabuki brush to really push the foundation into the skin. Use concealer all over the eye area to conceal any dark circles and prepare the eye for makeup. Sweep banana powder all over to set the foundation and then highlight, contour and blush to your heart's content.
Primer: essence you better work! gym-proof primer €4.40
Foundation: essence stay all day 16h long lasting foundation €4.80
Concealer: essence stay all day 16h long lasting concealer €3.10
Powder: essence brighten up! banana powder €3.80
Bronzer: essence luminous matt bronzing powder €3.80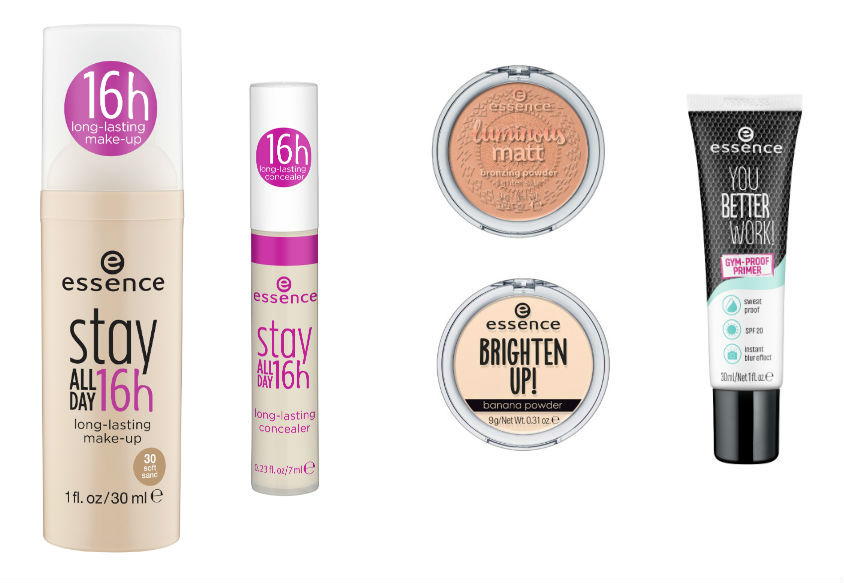 2. Those peepers
Found it! One festival-friendly eye palette to rule them all. Use the 'my only 1' palette to create your entire eye look (with a little help from a black kohl liner for undereye drama). Don't forget lash primer to use with the volume hero mascara for the false lash look without the hassle of falsies.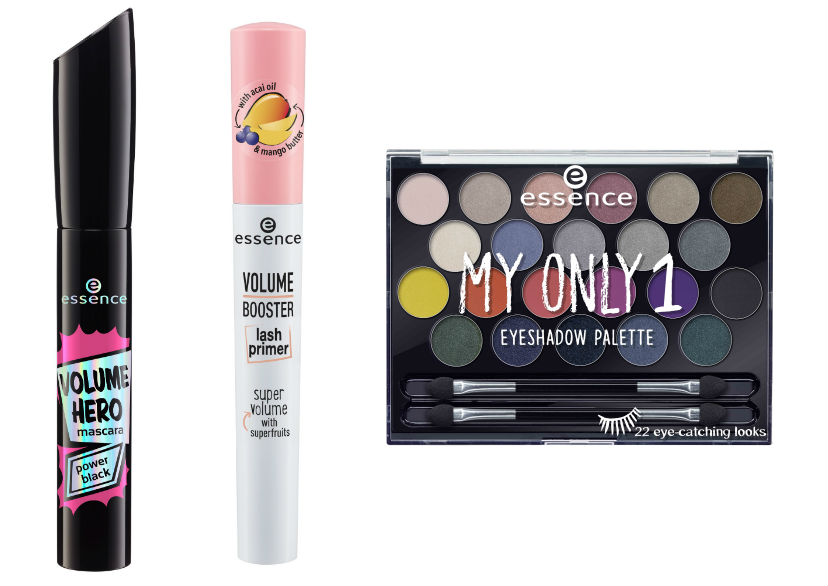 Eye palette: *Hero Product!* essence my only 1 eyeshadow palette €12.49
Advertised
Lash primer: essence volume booster lash primer €3.50
Mascara: essence volume hero mascara €3.80
3. Lip service
Line the outline of the lips... and then just keep on lining! Fill in the entire lip surface and finish off with a centre-lip stroke with a brightly coloured liner pen.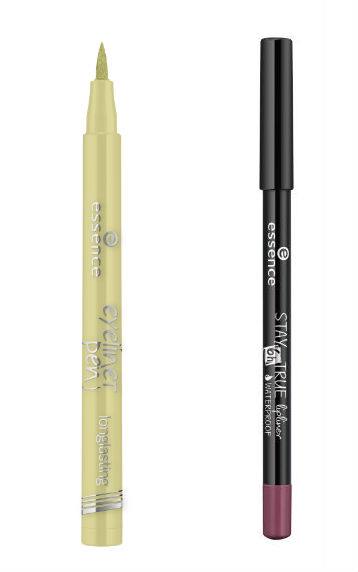 Lip liner 1: essence 6h true lipliner waterproof €3.10
Lip liner 2: essence eyeliner pen long-lasting €3.10
The final countdown
Before going crazy with the glitter, use the same eyeliner to add some fun touches. Then, pat the revolutionary glitter primer wherever you want to apply glitter and then go crazy with it. essence has so many glitters to choose from.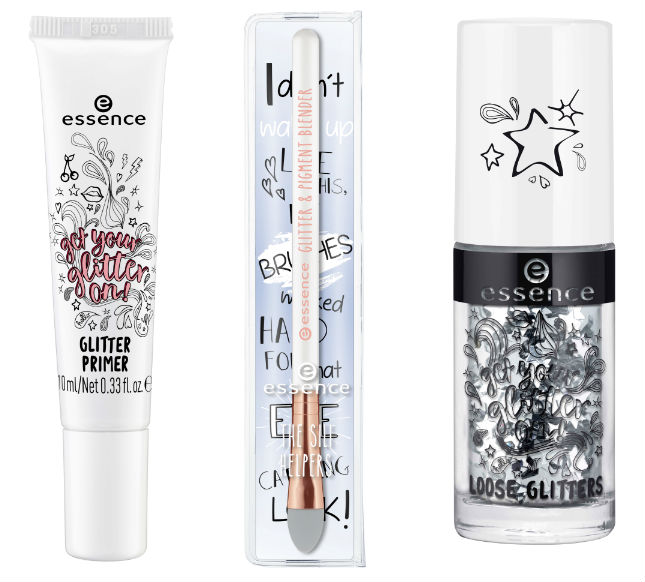 Glitter primer: essence get your glitter on primer €3.50
Glitters: essence get your glitter on glitters €3.80
Applicator: essence sili helpers applicator €1.90
If you want to re-create this look at every festival or party this summer you're in luck. essence cosmetics are available in Penneys and select pharmacies nationwide.
Advertised
BUT, we're giving five lucky readers the chance to WIN the entire collection. Head on over to our competition page to enter!