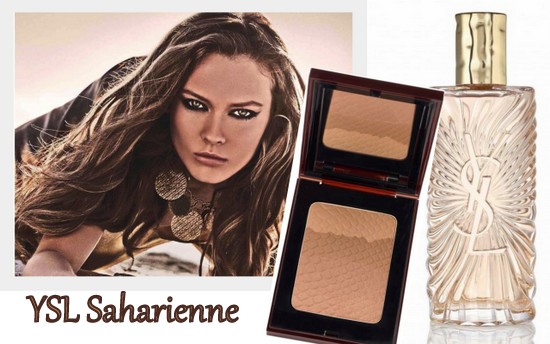 While perhaps not as iconically linked to the brand as Le Smoking, when Yves Saint Laurent introduced the Saharienne safari jacket in 1968, it was an instant style classic. And with last summer's fragrance launch, Saharienne, the brand paid tribute to this particular part of its heritage.
I just got my hands on a bottle and after one spritz I was pretty much swooning. I've waxed lyrical about my love of citrus scents on the site before (like here, and here!), so this one is right up my alley. Like the jacket for which it was named - and like the YSL tuxedo jacket before that - Safarienne manages to be both sensually feminine and somehow unisex at the same time.
It's a bit headier than your usual fresh citrus scent - thanks to notes of pink pepper and ginger, there's a warmth and complexity here. It's a classic, timeless sort of fragrance, and that's reflected in the old fashioned and expensive looking bottle. It's reflected too in the price, which is €61 for 50 ml, €76 for 75 or €101.50 for the 125 ml bottle.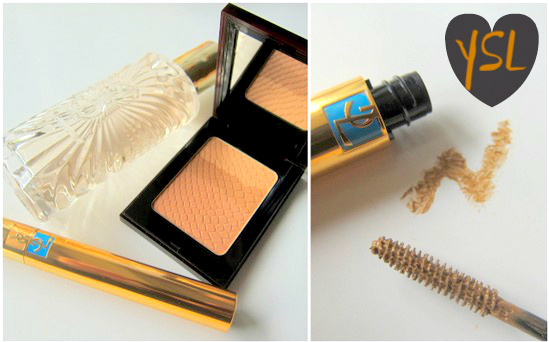 Citrussy scents don't hang around for too long on my skin, so I like to layer them. And as luck would have it, YSL will release a Saharienne Dry Oil, €41, Body Milk, €38, and Shower Gel, €31, a little later this month. Can't wait to check 'em out.
The safari theme is also carried through in this year's summer makeup collection, Swimming Pool, on counter from June 21st. The star product is this gorgeous limited edition bronzer, the Terre Saharienne Collector Poudre de Soleil - it comes in three colourways and is imprinted with a stunning python pattern. I have #1, Tanned, which is an iridescent golden brown that gives me a holiday glow. It's €55, but YSL is about as high end as they come: there is nothing cheap about the way these products look, feel, perform, are packaged - or priced.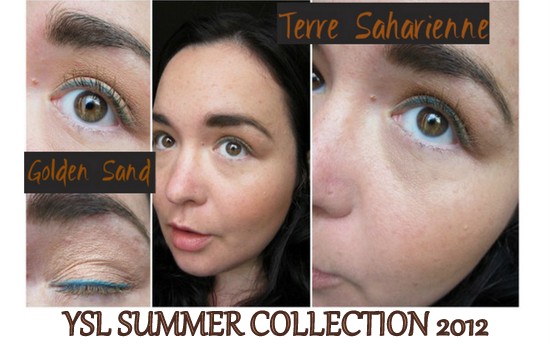 The last piece you see in the photos there is the Volume Effet Faux Cil mascara in Golden Sand, €31. I love this particular brand of mascara and the colour is pretty unique; it gives a sunkissed flash of colour to my naturally dark lashes, and will look even better with a bit of a tan.
Advertised
There are a couple of really nice coloured eyeliners too - a blue and a gold. Want to see what else is in the collection?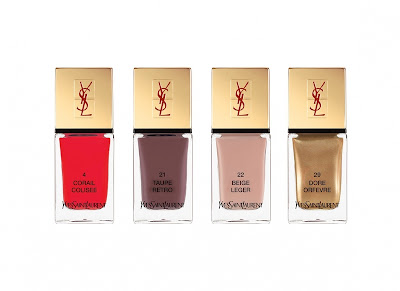 Four shades of La Laque Couture in shades of gold, coral, sand and taupe, €24 each
Four new sundrenched shades of Golden Gloss, €30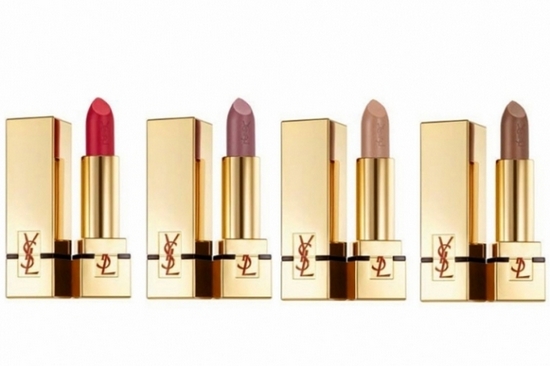 Rouge Pur Couture, €32, in shades of red, purple, nude and bronze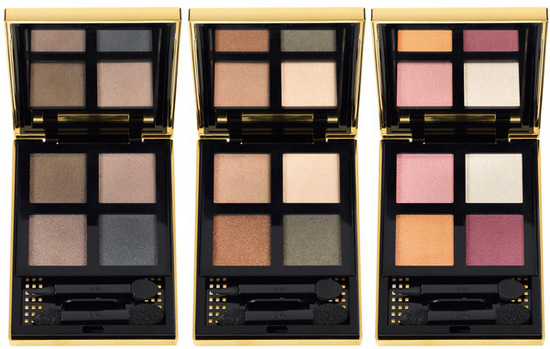 Three new Pure Chromatics eyeshadow sets, €56: No 7, Shell (pink tones); No 8, Sand (bronze tones), No 9,  Stone (taupes and dark blue.)
Will you be saving your pennies for any of this lovely lot?
Advertised