 In shock news this week Adele actually changed her dress!
GONE
Out with the black sack, to be replaced by a fabulous Valentino red frock.  It was as though Gok Wan had swooped in and told her to get those bangers out girlfriend, show off her curves and embrace colour.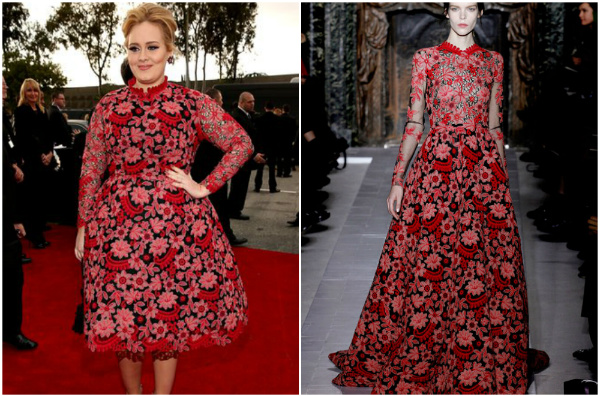 Funnily enough her new look seems to have been loved and hated in equal measure, with the haterz comparing the fabric to grannys old curtains and begging her to "set fire to the dress".  Oh the wit.  Well if you've got a granny with curtains like this, send them on to me and I'll make a dress for myself out of them.
Another point of controversy was the "Adele shouting at Chris Brown" ruckus.  In pictures Adele was spotted giving Chris Brown some side eye after he didn't participate in a standing ovation.  Things escalated with the below exchange.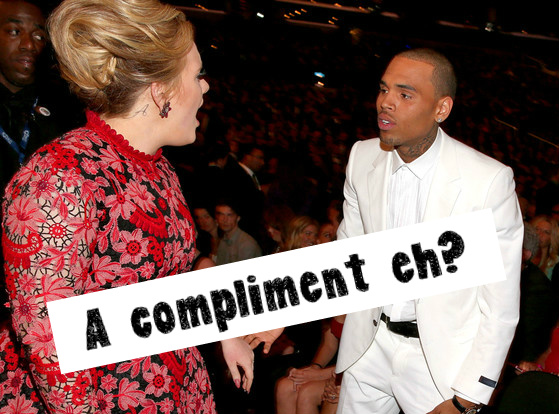 Adele hastily denied any sort of row later, saying she and Chris Brown were "complimenting" each other.
Oh dear Adele.  I love you.  But why the hell would you be complimenting the odious Chris Brown? (Read our love for him here).  On his awesome women beating skills maybe.  Yes that must be it.
Advertised
NOT GONE
Anyhoo that was enough controversy and Adele decided that one change was enough and kept her hair and makeup the same as they always are.  It is a winning formula - she looks stunning with the sixties look she rocks: backcombed hair, cats flick eyeliner, false lashes and nude lipstick.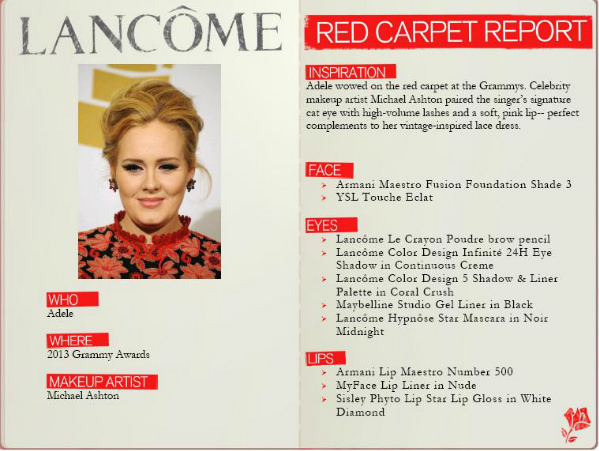 Lancome swooped in and sent us this rather delightful round up of the makeup needed to recreate the Adele look.  And if you need any pointers on creating a perfect cats eye and applying lashes then look no further than our Back To Basics series.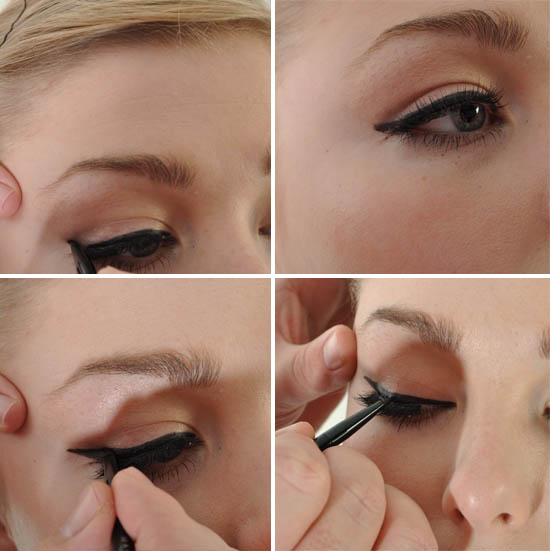 So what did you think of Adele's look?  A welcome change or should she Go Back To Black?
Advertised
Get Beaut.ie Delivered
Stay updated with Beaut.ie newsletters full of the latest happenings at Beaut.ie as well as great offers and things we think you might find interesting .