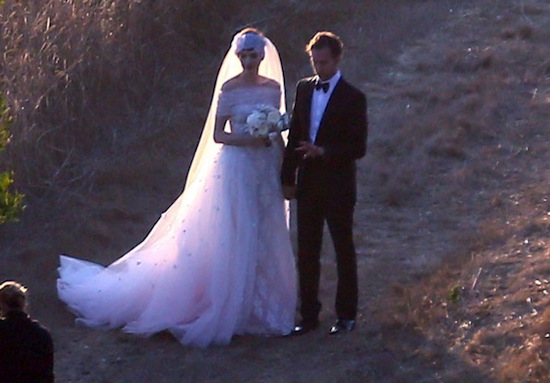 I'm a big wedding person - or, rather, I'm a big snooping-on-other-people's-weddings person. So I couldn't wait to see what Anne Hathaway would marry her jewellery designer fiancé Adam Shulman in, and on the scale of one to pantomime, Hathaway didn't disappoint.
Though this is over the top - with the full, lacy skirt and veil, lace panel on the bodice and turn-of-the-century off-the-shoulder shape, I kind of love it! There's something so dreamy and romantic about it - I don't know about you, but I'm sick to death of form-fitting, corseted wedding dresses that seem to restrict the bride to walking and sitting like a living Barbie.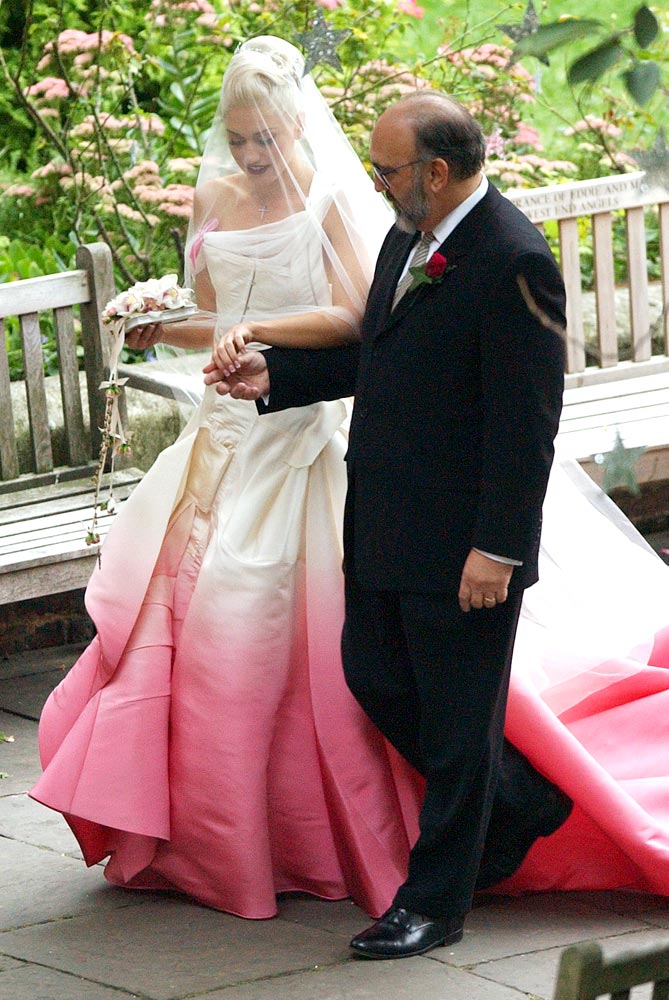 Image via .estateweddingsandevents.com
Advertised
All that said, my favourite celebrity wedding dress of all time was that worn by Gwen Stefani, designed by Galliano (but don't tell anyone; liking Galliano isn't kosher any more). Shucks, I'd even say lady Mary's drop-waist gown comes in second. (I haven't got to Edith yet so - sssssh! - no spoilers!)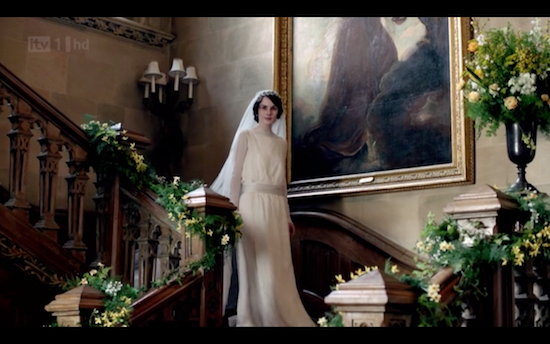 If you're as wedding-obsessed as I am, Pinterest is a great place to find wedding inspiration for, y'know, when you finally decide to tie the knot. I also love wedding sites Once Wed, One Fab Day and Fly Away Bride for their regular photographic diaries of weddings from all over the world (and Brosnan Photographic is great for my favourite bad wedding tradition: engagement photoshoots). As a vague aside, I announced to my fella a couple of weeks ago that I'd decided on a theme (Italian famiglia) and venue for our wedding (Carluccio's on Dawson Street). He came back within about 10 seconds and said: "No way - I hate those chairs." I can tell he's going to be a tough cookie to crumble.
So whaddya think? Did little orphan Anne tick all of your wedding boxes, or are you on lady Mary's side? Or - shock, horror - are you more of the non-traditional type? (Don't tell me you'll be keeping your own name . . .)