 With 72% of Irish adults planning to attend a wedding this year, this means that a lot of brides will be blushing their way up the aisle in the next few months. But whether they are blushing with excitement or elevated blood pressure due to the expense of the day is somewhat unclear.
Is it really possible that the average Irish wedding costs just over €20,000? Research seems to suggest that loved up ladies and gents are shelling out shekels like they are going out of fashion to create a wedding that Franc would be proud of.
Undeniably, a major part of the day is The Dress. When all eyes turn to catch their first glimpse of the bride, a lot of tissues will be dabbing at those eyes (I am a guaranteed hot snotty mess - I cried through the rehearsal of my friend Laura's wedding, prompting one of the groomsmen to explain that there really was no need to cry because at this point, these were only two people PRETENDING to get married. He had a point. But I was even more snively on the day itself).
Every bride wants to find that special gúna that makes her feel like she is the most beautiful version of herself on her big day. And every bride does NOT want to find that special credit card bill that makes her feel like hiding under the alter, sobbing into her bouquet.
So the news of H&M's first foray into bridal wear will be music (possibly Pachelbel's Canon in D) to many brides' ears. Retailing at €79.95, it's a long, sleeveless vintage-inspired gown, available in sizes six to twenty.
Advertised
Very old school Hollywood, it has an empire line and some sparkling embroidery on the neckline. H&M's own website describes the dress as having 'a slightly transparent yoke' which I find hilarious (though it actually refers to the pattern across the neck and shoulders).
And this isn't H&M first walk down the aisle, having previously released a bridesmaids' range. And Debenhams, Topshop and Coast have long been on the radar of the budget-conscious bride (remember that phase when invitations would specify 'No Coast dresses please'?).
So are we witnessing the beginning of a nuptial sea-change? Will weddings go high-street and low-cost? Or do most brides still dream of that fairytale wedding dress?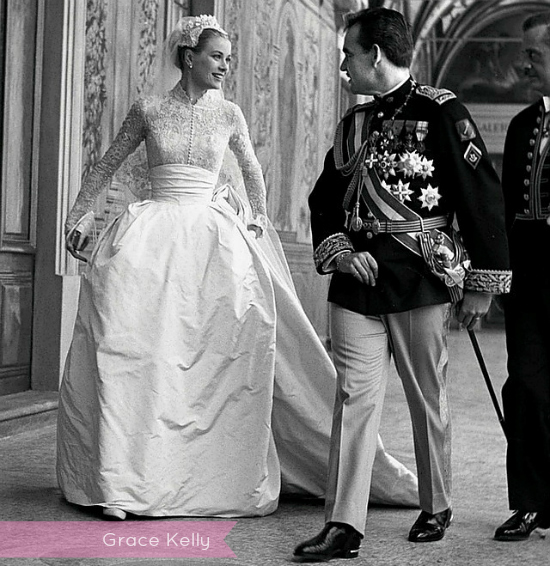 Advertised
So, tells us - do you, dear reader, take this cheaper option as your lawful wedding dress? Are you pleased that the high street are throwing their hat/bouquet into the wedding ring? And where do you think stocks the best wedding guest attire? To the comments!