 I think Business Woman Media won the internet yesterday with their coverage of the Aladmuddin/Clooney wedding. In case you didn't see their headline, here it is in all its nailing-it glory:
Yes, the human rights lawyer bride, 36, and her 53-year-old actor said 'I do' at the luxury Aman Canal Grande resort in Venice yesterday in front of around 100 guests.
E! News reports that the couple tied the knot on a podium that was placed in front of a large wall of white candles. The venue had been decorated with white roses, lilies and carnations and there was a multitude of hand-crafted candles.
Getting to the wedding venue was great craic - the only mode of transport involved herding the entire wedding party into several speedboats before sailing majestically towards the luxurious Aman Canal Grande resort.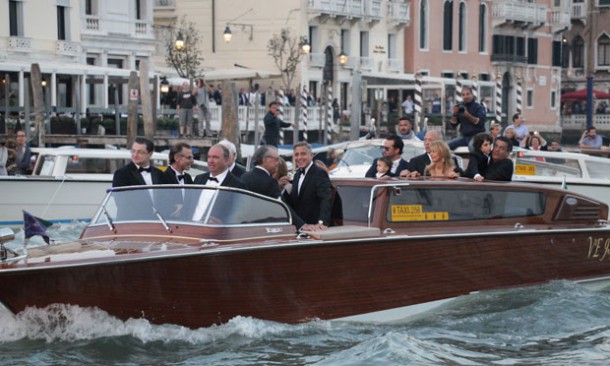 Among the guests were Bono (the only one not in a tux - rawk 'n roll), Ali Hewson, Emily Blunt, Bill Murray, Matt Damon, Cindy Crawford, and Anna Wintour. If Brad Pitt and Angelina Jolie were there, we have no photographic evidence of their presence.
Guests reportedly sipped on numerous bottles of champagne and red wine and the party continued past midnight, with the couple and their guests celebrating to a background of disco and jazz music.
Advertised
The guests were greeted at the venue by staff, who were wearing traditional venetian gondolier outfits, including straw boater hats and white shirts.
As the celebrities arrived, there were loud cheers from the crowds of fans waiting outside, especially for U2 frontman, Bono.
George and Amal were joined by host of celebrities including Cindy Crawford and her husband Rande Gerber, Matt Damon and his wife Luciana, Emily Blunt, Bill Murray, and Vogue editor Anna Wintour.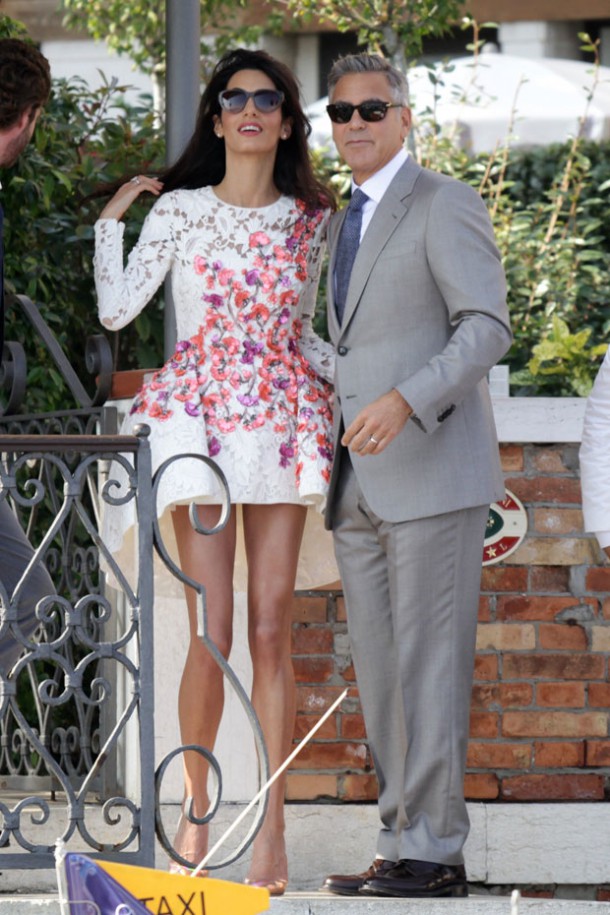 The marriage between the happy couple was confirmed in a statement.
A representative for the actor wrote: ''George Clooney and Amal Alamuddin were married today in a private ceremony in Venice, Italy.''
So that's it then - the world's most eligible is off the market. And George did well to get her.
Are you tired of all the coverage or do you just want to see the dress dammit?!
Advertised