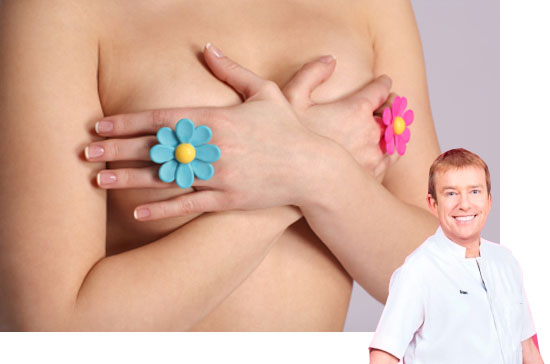 Breaking my ass laughing at the new season of Celebrity Salon last night I was. The face on Alan Hughes (AKA Sammy Sausages) as a pair of Double Ds were revealed by the briskly no-nonsense trainer as she whipped a towel off the model was a picture.  During a bust treatment and massage demonstration, the celebs - who this year also number Abi Titmuss, Calum Best, Rosanna Davison, Georgia Salpa and Aisleyne Horgan-Wallace  - could hardly control themselves.
"Missed a bit," tittered Calum, while the rest of the group struggled to keep their faces straight as they kept abreast of the situation.
So do many people in Ireland actually have treatments done on their boobs? No, apparently it's way more popular in Parisian countries, the therapist revealed. Or, in y'know, France, where women routinely add a bust treatment to a facial - tons of brands like Yon-Ka and Clarins have firming serums and creams for the boobage area and it's big business on the continent.
So, two Questions of Vital Importance for you this AM:
Advertised
are you watching this season of Celebrity Salon and what do you think of it so far?
and would you have a bust treatment or would you be morto altogether at the very thought?
Hurry to the comments - there's chattin' to be done!