 After winning the epic battle that was his fight with Nate Diaz on Saturday night, Conor McGregor would be forgiven for feeling on top of the world right now.
Trust your big sister to bring you back down to earth with a throwback photo on such occasions.
Conor's older sister, Erin McGregor didn't make it over to Vegas for the fight but took to Instagram yesterday to express her delight by sharing a throwback photo of the three McGregor siblings back in their Primary School days.
Look at little Conor. Butter wouldn't melt.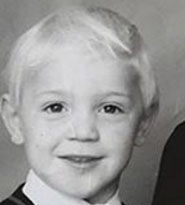 Advertised
Advertised