 Although it's common enough for actors to subsidise their income when they're struggling to get their career going with the usual gigs - bar work, bussing tables - a good few had some interesting careers before they became fully-fledged celebrities.
Here's just six and the strange jobs they had before they became famous.
Danny DeVito was a Hairdresser
Not only that, he's a bit sensitive about it. When we went to interview him once, we were specifically asked not to mention his work as a hairdresser. Yeah, exactly. DeVito worked in his sister's salon whilst he was getting his career on the road and, according to him, enjoyed all the female attention.
James Spader was a Yoga Instructor
Although audiences might know Spader from The Blacklist, The US Office, Sixteen Candles or even Stargate, he wasn't always the gravel-voiced sex symbol. James Spader was a yoga teacher in New York in the late '70s. Sort of. As he explains it, "My classes were... I dimmed the lights, and I would sort of lay down in the front, and I would get people... I would talk them, I didn't even really show them, I would talk them into some sort of odd contortion that I interpreted as being yogic or yogi."
Ellen DeGeneres Worked as a Paralegal
Although we all know Ellen DeGeneres from Finding Nemo and her own TV show, DeGeneres started off her career as a paralegal with her older sister. Of course, it didn't last all that long. At 28 years of age, DeGeneres was booked for Late Night with Johnny Carson and effectively launched her career in standup.
Advertised
Jack Nicholson was a Firefighter
His skills as a firefighter served him well in Stanley Kubrick's The Shining. In fact, he was so good as a firefighter that in the infamous scene where he chops away at the door to get at Shelley Duvall, Kubrick rigged up a door that would smash away easily with a small bit of work. Nicholson knew how to work an axe and destroyed it in seconds, so Kubrick had to go back and replace the door with a real one.
Jon Hamm was a Drama Teacher
In fairness, this isn't all that strange. Hamm did work as a set dresser on softcore porn films, however he worked more extensively as a drama teacher in a prestigious high school that was attended by Ellie Kemper from Netflix's Unbreakable Kimmy Schmidt. As she describes it, "I was in ninth grade and he taught me the improv section of my theater class, and everyone loved him."
Rachel McAdams worked in McDonalds (and broke an orange juice machine)
Although she lit up our screens as the emotionally-damaged and hard-nosed Det. Bezzerides in True Detective's second season, McAdams lit up the drive-thru at a McDonalds for a good three years whilst she directed kids' theatre. "I had a little bit of an OCD thing with hand washing and just didn't have time. They were like, 'Hey, the drive-through's backing up. Stop washing your hands!'"
Advertised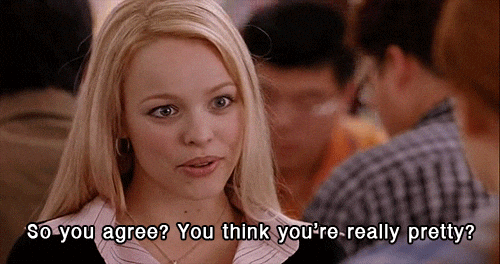 Hey, most people have worked in jobs they may rather not have, it's character building we say! Have you had any interesting jobs along the way?