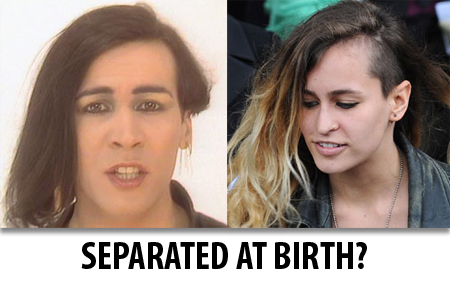 The answer to your question, Phil Oakey of 80s pop sensations, the Human League, is no. No, I don't want either you or your dodgy 'do, and that's exactly what socialite and alt-IT gal of the mo, Alice Dellal should have said to it too.
With a half-undercut plus long, sweeping curtain 'o hair cascading in a badly-bleached manner down the other half of her head, Alice looks like she came a cropper with a threshing machine.
A model and socialite, she's got the career in her blood - her mum is a former clothes horse - and Alice herself fronts campaigns for Mango and Agent Provocateur.  Rock-chicktastic, she's too cool for school, all in all, looks very much set to steal Miss Moss's thunder very firmly indeed.
Advertised
And on paper, it sounds like she just might do it. But Alice - just one thing. While she's had her fair share of God-awful boyfriends, Kate would never, ever have had hair that heinous.