 Eddie Redmayne and his wife, Hannah, have welcomed their first child into the world, a baby girl called Iris Mary.
We adore the name, but what's even sweeter, is the rather unconventional, old-school way they chose to announce the news. Unlike some celebrity couples who'll sell the scoop to a popular tabloid, or better yet, plan a tacky celebrity photoshoot where the baby poses, unbeknownst to itself, inside a flower pot, this pair simply sent a note into The Times, where their announcement was listed with the least amount of fuss we've ever seen from someone who fits the famous bill.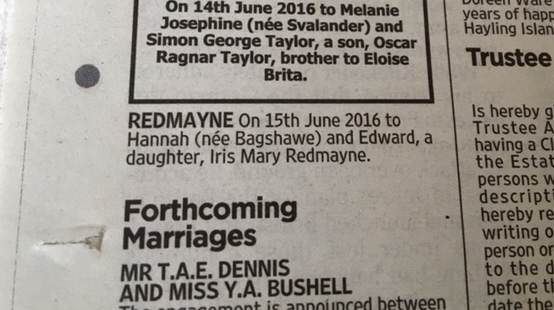 Eddie and Hannah are famously low-key, they've never been known to parade their relationship with the hopes of drumming up a buzz pre-awards season, and to be honest we forgot she was even pregnant.
Advertised
If you're going to be famous and win Oscars, do it the Eddie Redmayne way.
Via Celebitchy