 If, like me, you were left seething at the injustice that was the finale of Britain and Ireland's Next Top Model (lovely ginger Sarah was ROBBED), but also missing your weekly dose of photoshoots and pretty-girl bitchiness, then Naomi Campbell's new modeling show couldn't have come at a better time.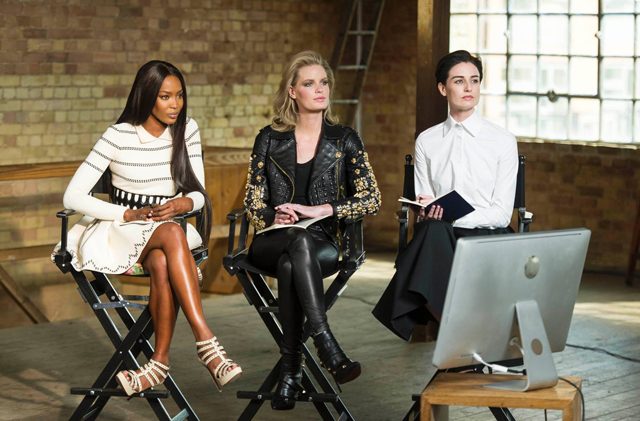 The Face sashayed onto our screens on Sky Living earlier this week and appears to be a shiny cross between The Voice and Top Model, as the contestants are in teams, with each one being mentored by a judge.
So we've got the aforementioned Naomi, who doesn't appear to have aged a single day since 1997, Erin O'Connor, the flawlessly elegant patron saint of slightly odd-looking girls everywhere and Caroline Winberg, who I had to look up on Wikipedia.
You'd be expecting Naomi to be the resident mean girl, but I have to say, during that first episode, Caroline kinda seemed like the Regina George of the operation. Although neither of them came off particularly well when they both burst out laughing while one of the hopefuls was mid-catwalk challenge. Admittedly, poor Stephanie had possibly the worst and most awkward runway walk ever, but Erin was cool and sound enough not to laugh in the girl's face because she's BRILLIANT and I LOVE HER.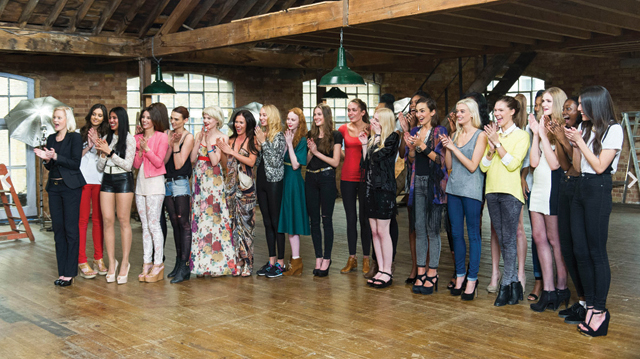 Advertised
Of course, the bitchy behaviour is by no means restricted to the mentors, particularly when the contestants that ended up on Team Naomi all appear to hate each other already.
Poshest girl in the world, Chloe Jasmine, is a headwreck and a half and Racquel, with her cool Jamaican accent is spoiling for a fight, although I was with her on the eyeroll when Emma was bossing girls around before going on the catwalk and telling them to "smile with their eyes" as if they (and we) haven't all been eating up every cycle of ANTM since it began.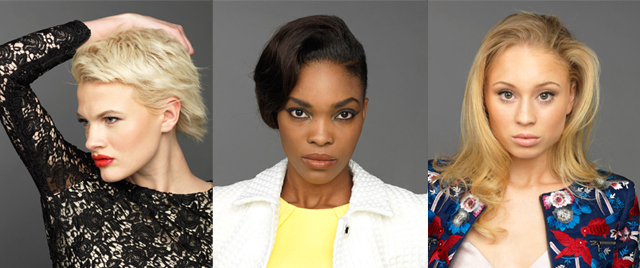 It's early days, but considering that we've already seen a Harrods wig being pulled off and tossed carelessly to the ground and a girl proclaiming how amazing her skin was and that everyone else there was plastered in make-up, I'd say The Face is shaping up nicely as the new model show on the block.
Were you watching the first episode? Have you chosen a team to root for? And do you have a favourite girl yet?
Advertised
So many questions! Let's discuss in the comments!